Sometimes you have to slow down and enjoy the great taste of a good beer or a therapeutic session with an amazing therapist. Thanks to the geniuses at the New Belgium Brewing Company you can skip the therapy session, head straight to the couch with a great tasting beer, and #GoSlowMo!
The New Belgium Brewing Company recently unveiled their newest beer, Slow Ride Sessions India Pale Ale, a blend of eight hop varieties twisted together with brilliant tropical scents of melon, peach, lime and grapefruit, while balancing a malty-sweet and hoppy bitterness. To help you slow down and enjoy the fluffy, white foam and great taste, New Belgium teamed up with Therapist Dr. Don who stars in a series of ads featuring his unconventional approach to therapy sessions.
Dr. Don's approach to life is to slow people down, so they can sit back, relax, and enjoy what they're doing. Dr Don has one mission and that's to help people understand the beauty of slowing down. In a series of unconventional videos, Dr. Don invites people to take a ride on his bicycle couch for a "Slow Ride" session. Yes, we said bicycle couch. Because we know you are curious to learn all about his sessions, we urge you to take a peak at what the good doctor has to say as he provides therapeutic services from his bicycle couch.
VIDEO: New Belgium Slow Ride Sessions

READ: Everything You Need To Know About Session IPAs
If you are interested in crafting your own bicycle couch so you can #GoSlowMo, watch the video below.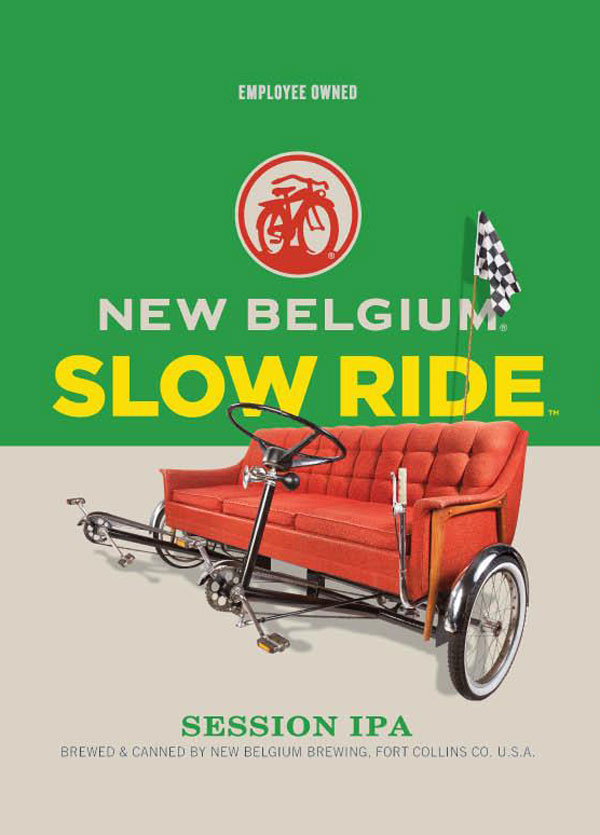 The New Belgium Brewing Company located in Fort Collins, CO opened its doors in 1991 after Jeff Lebesch, the brewery's founder, took his home brewing passion from his basement commercial. The idea for Slow Ride Session IPA was inspired by varieties of couch bike that came from their traveling bike and beer festival, the Tour de Fat. To learn more about the employee own brewery and to see more the Slow Ride: Session Videos, make sure to visit their official website NewBelgium.com/SlowRide. Don't forget to use New Belgium's beer locator to find your local distributor and following the hashtag #GoSlowMo on Twitter and Instagram for the latest updates.
Are you intrigued? Go ahead and post your favorite #GoSlowMo moments for a chance to win a Slow Ride prize pack. Take the jump over to New Belgium's website for the complete rules.
Hey, don't forget to drink and ride your bicycle responsibly.
Tags #GoSlowMo beer New Belgium Beer Slow Ride Slow Ride Sessions IPA Sponsored Post Sponsored Post: New Belgium