Valvoline — aside from the US flag, it's probably the most recognized symbol in red, white, and blue we know. That big "V" brings Valvoline to mind without as much as a second thought. That's because Valvoline has been around for 150 years. They're celebrating their anniversary now, and we think it's only fitting to remember what this icon of the motor oil industry has done and continues to do. In fact, they've chosen "Never Idle" as their slogan for 2016, and it couldn't be more fitting, given their century and a half of always moving forward.
Join Team Valvoline for exclusive benefits.
Right now, you can join Team Valvoline at TeamValvoline.com for free. You'll enjoy an all-access pass to exclusive content, chances to win VIP experiences and autographed merchandise, get exclusive discounts and rebates, plus you'll earn reward points for practically everything you do on the Team Valvoline website…the easiest of which is watching some informative and interesting videos or reading some entertaining stories, like these:
Valvoline Was There: The First American Race — It took place in Chicago in 1895 and no doubt was grueling for drivers thanks to freezing cold temperatures (that caused one drive to pass out), a snowstorm, delays in having "machines" (aka cars) ready and overall speeds of about 5 mph for the winners. It's an interesting, sometimes humorous look back. See the full story for all the intriguing specifics.
11 Seconds Of Fury — Get an inside look at a NASCAR pit stop, with Alan Gustafson, Crew Chief for Chase Elliott and Greg Ives, Crew Chief for Dale Earnhardt Jr. It'll get your blood pumping just imagining the speed and expertise it takes to pull one off, not to mentioned doing it 15-20 times a race.
1866 to 2016 — 150 years of Valvoline milestones:
1895: First US auto race winner uses Valvoline
1920: Ford recommended Valvoline for the Model-T
1940s: Valvoline lubricates allied vehicles in WWII
1954: Introduction of Valvoline's All-Climate All-Season Oil
1996: Valvoline introduces the First Synthetic Blend
2000: Valvoline introduces the first High-Mileage Oil
2011: Valvoline introduces the first Recycled Oil
VIDEO: Valvoline History

Valvoline is built on quality products. There's a comprehensive Maintenance & Services Over-view on the site that covers recommendations and how-to's on typical upkeep for your automo-bile, bumper to bumper, including oil changes, tire rotation, engine cleaning, air conditioning service, wiper blades, transmission system service and many others. For you do-it-yourself types or drivers who just like to be informed, it's invaluable, detailed information.
And to keep up that maintenance, you'll need Valvoline's full range of products from motor oil, to antifreeze, transmission fluid to grease, gear oils and Pro-V Racing, their full line of premium racing oils and lubricants whose technology has been proven by their pro race teams on racetracks worldwide.
It's their birthday, but you're getting the gifts!
The Valvoline 150 Giveaway is their way of celebrating the historic milestone for their company, where you could win merchandise instantly or even the $150,000 grand prize. So next time you change your oil or buy a new oil filter, upload your Valvoline receipt for a chance to win. See the details and enter at team.valvoline.com. There are 150 instant winners per day through 07/27/16.
The Collector's Cup with Frank Fritz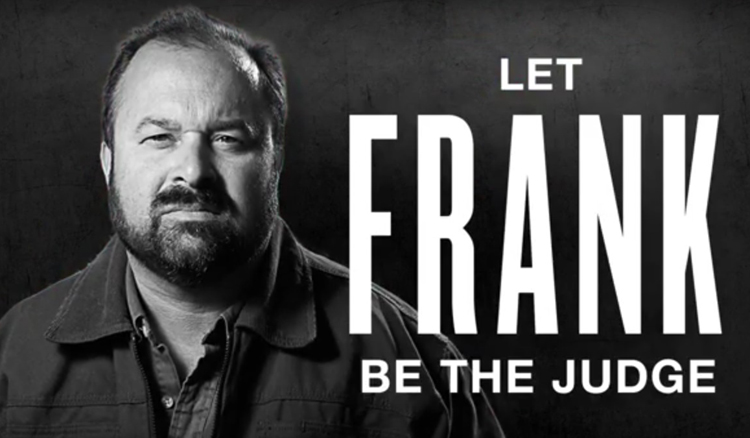 Valvoline is also celebrating by hunting down historic Valvoline memorabilia like gas station signs, oil cans, anything you might find in the barn out back or in the rafters of your grandpa's garage that tells a part of their iconic story, all the way back to 1866. If you find something interesting, upload a photo and a short description at the website. You may get featured on Valvoline's social channels or better yet, receive a visit from The picker himself, Frank Fritz of TV's American Pickers!
Valvoline also runs 930 instant oil change locations and over 300 service centers, so if you're not a do-it-yourselfer or it's a busy weekend and you need get in and out fast, checkout locations in your area, all information that's also available on the Vavolinae website. We've really only touched on a small portion of the things you'll find at TeamValvoline.com. Check it out frequently for new stories, promotions, FAQs, business opportunities, and much more. It's the team to be a part of — Team Valvoline.