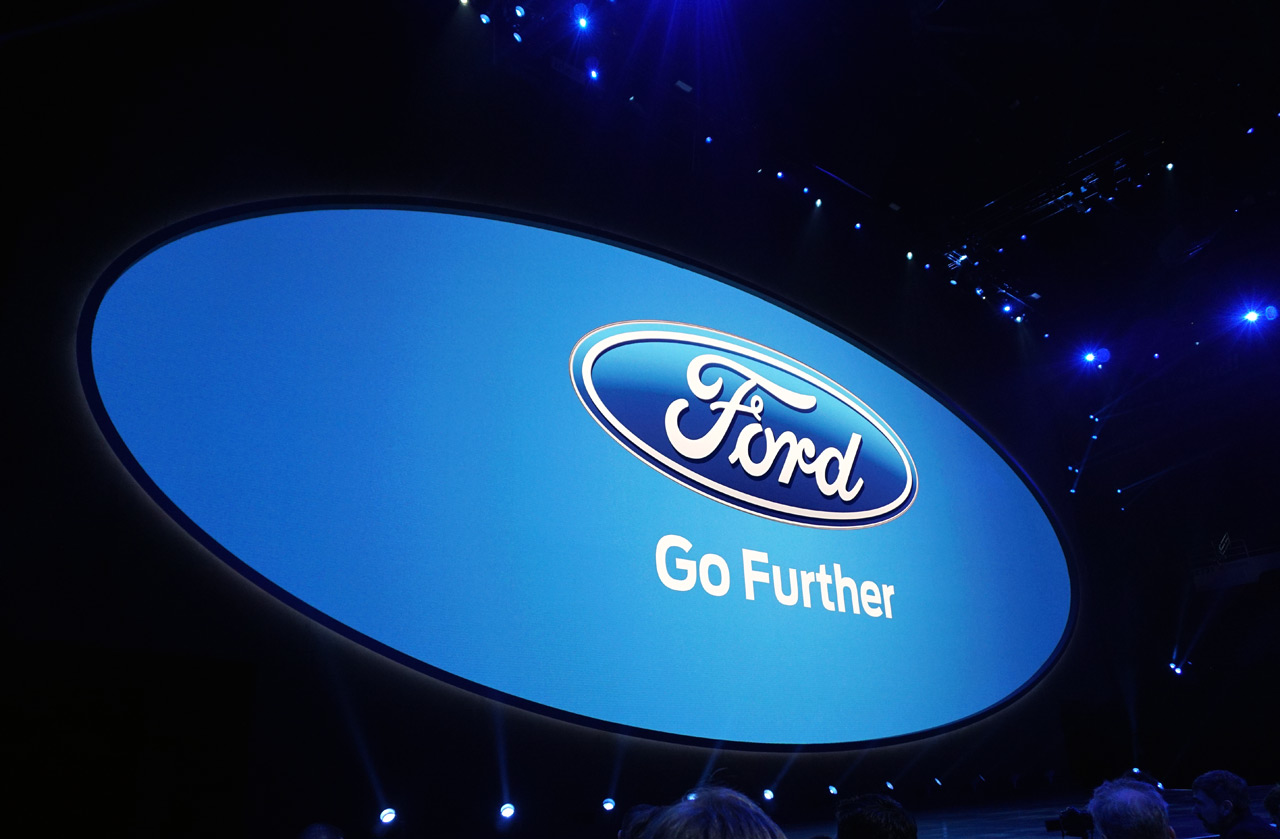 When Ford invites you to Detroit to learn all about mobility and building the city of tomorrow alongside writers from all around the world, you answer the call with a "YES!" Admittedly, visiting Detroit in the dead of winter isn't ideal. However, the chance to be around some of Ford's top executives and to look behind the scenes at how Ford is using virtual reality to design, as well as build new products, is an opportunity you can't pass on. Oh, and did we mention that during our visit with Ford, we were able to take in the sights and sounds of the North American International Auto Show (NAIAS), better known as the Detroit Auto Show?
Each year, we head down to Dearborn, Michigan, a suburb of Detroit, to hear all about the latest news and trends from Ford. We were thrilled to be finally invited to Detroit to join Ford at the 2017 North American International Auto Show. After all, what better way to experience an auto show when it's taking place in the birthplace of one of the nation's oldest and largest automakers than when you're in tow. We won't use this opportunity to give you a long history lesson on Ford and all it has done on four wheels, but we will take a moment to offer a bit of perspective on their vision and future of mobility.
Before taking the trek to Fords Product Development Center in Dearborn for a behind-the-scenes look at Ford's newest innovation. Our first stop was the Joe Louis Arena. Yes, that arena, home of the NHL champions, Detroit Red Wings, named after former heavyweight champion boxer, Joe Louis. Talk about history. While there, we were treated to a TED talk on the future of mobility, which covered ideals about sustainability, a new era in transportation, and social justice. There was a presentation on the "Mayor's Perspective." And like it sounds; it included mayors from across the United States who discussed their thoughts on traffic congestion, city infrastructure and creating sustainable communities. We were also treated to a special preview of the new film, "The Third Industrial Revolution," a film all about the changing of the urban landscape and the city of tomorrow.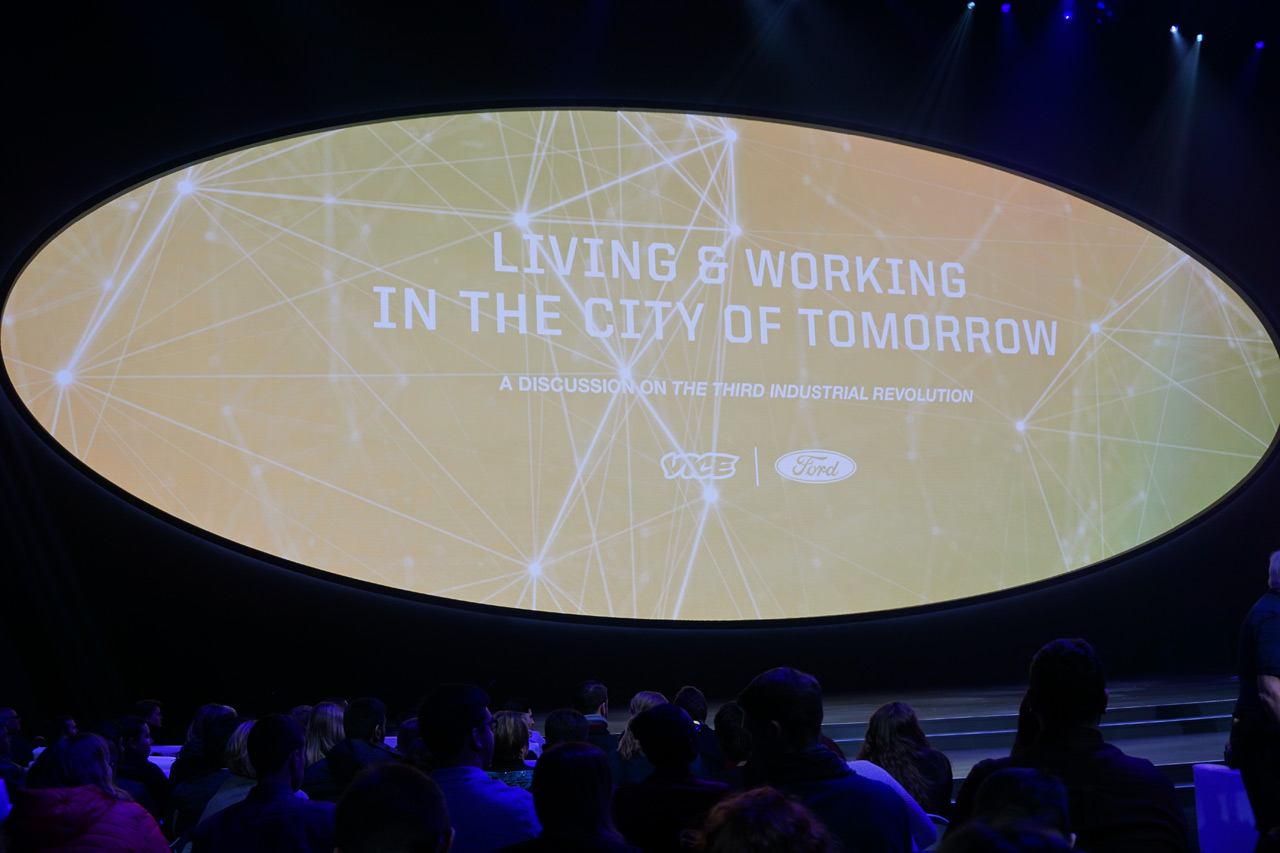 READ: 50 Photos: Sights From The LA Auto Show
You are probably asking, "What does all this have to do with cars?" Hold tight! We asked the same question as we attentively listened to Ford's CEO, Mark Fields, speak on Ford's future. With all this talk about sustainability and building cities of tomorrow, we couldn't help but wonder, "what about the cars?"
Well, it seems that Ford is creating history. Just like that, as we sat patiently waiting to hear about automobiles, Ford confirmed 13 new electrified vehicles globally over the next 5 years. These new vehicles will be full hybrids, plug-in hybrids, full electric vehicles, and electric motors for their most popular trucks, commercial vehicles, and performance vehicles.
Ford announced the all-new 2018 Ford F-150 and the return of the Ford Ranger to North America in 2019. And, Ford dropped a bombshell by finally confirming the whispers. The Ford Bronco IS making a return. Journalists and car enthusiasts in attendance were hyped. But unfortunately, it was just that, an announcement. We eagerly waited for a Bronco to roll across the stage to get a glimpse, but all we got was a short video. Bummer!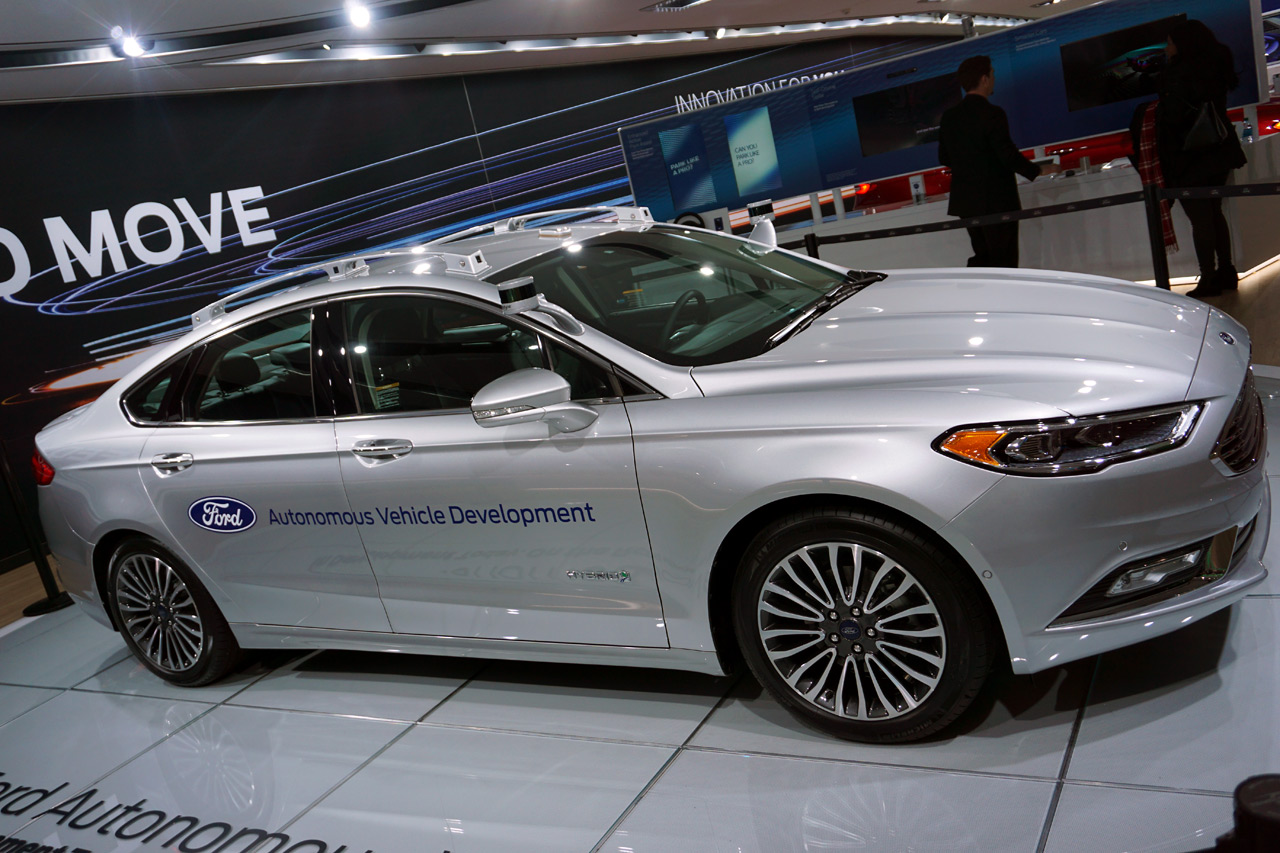 After checking out all the latest Ford models on display at the North American International Auto Show (NAIAS), we prepared for a day at Ford's headquarters. It was on their campus where we really started to look further into the future with Ford. Ford is much more than an auto company. They are transforming beyond a mobility provider. For Ford it's about the city of tomorrow and working to make lives better.
Ford's perspective on the future of mobility and vision of the future is evident all around their corporate campus. Our first stop upon arriving was Studio 2000X, Ford's digital technology proving grounds where science fiction meets the car industry. At Studio 2000X, tools, new innovations, and methods for designing vehicles are evaluated and implemented. Think Hollywood-style animation meets collaborative virtual reality experiences. Engineers and designers are transported via VR into photorealistic environments where they can conduct real-time evaluations of digital vehicles before creating physical prototypes. Studio 2000X is truly a way for Ford to look ahead at emerging technologies to make well-designed vehicles.
Our favorite experience on the Ford campus was visiting the Ford immersive Vehicle Environment lab (FiVE). This state-of-the-art facility is a way to fully experience a vehicle via virtual reality before a physical prototype is built. Think 3D models with every detail from color, texture, light, and shadows, all simulating the real thing.
Virtual Reality! Taking a VR look inside a @Ford car and engine. #FordNAIAS #NAIAS pic.twitter.com/SB0TF4jb6Y

— MankindUnplugged.com (@MankindStuff) January 10, 2017
The photo-realistic environment is very real. Experiencing this full-size environment was like sitting in an actual car at a dealership providing real-time evaluations. Once strapped on, we didn't know what to expect. We quickly learned, anything a customer can do, see, or touch in a car, is replicated at Ford's VR lab. It offers a true sense of the physical product, allowing for a good evaluation of aesthetic design characteristics.
Virtual manufacturing technology is here. Whether Ford is using it to train their employees to reduce ergonomic issues while building cars, or, as a tool to assist with design or product development, one thing is clear; they are working to make life better. Mobility is elvoling now, and the city of tomorrow is near.
Tags Automobility Detroit Auto Show Ford Ford Bronco Ford F-150 Ford Ranger NAISA Virtual Reality