There's no greater pastime for men than the love of great cars. We get that. We love that you're so passionate about them and even like to watch you play with them, fix them or even just listen to you talk about them. With that in mind, we've found two books you're going to absolutely enjoy! The best part is they focus on some of the cars you're always talking about: The Ford GT, Mustang and all the other cool cars Ford has made that you love. Enjoy!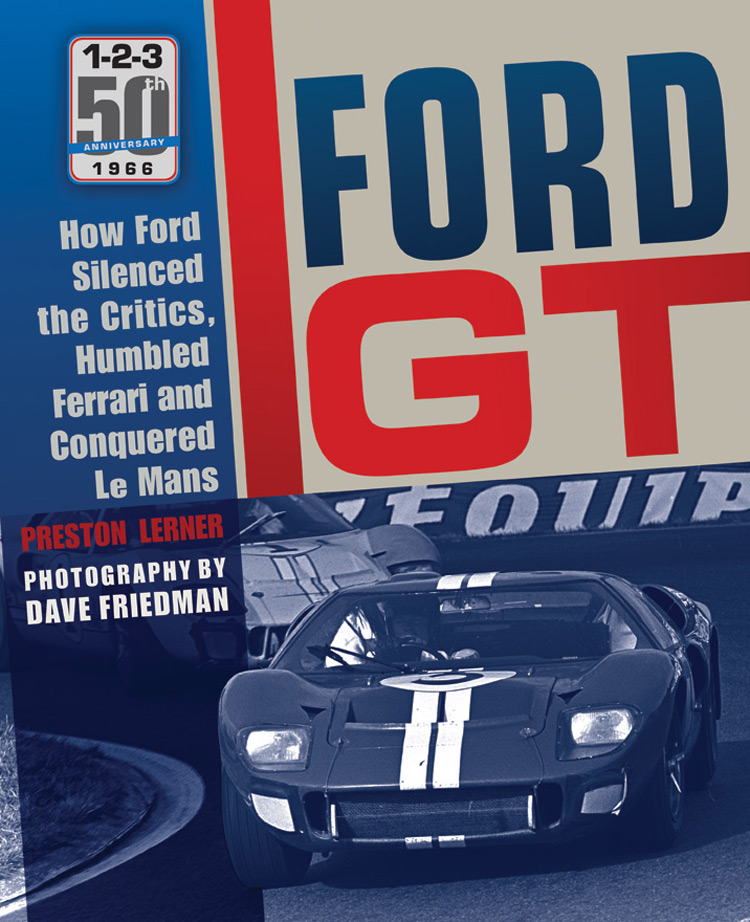 Ford GT: How Ford Silenced the Critics, Humbled Ferrari and Conquered Le Mans
This book is a work of art! With so many pictures and in-depth analysis of how the Ford GT went from being a sketch on a page to one of the world's best super cars, it's hard to even notice that you're learning about history at the same time. Most books like these don't have a story to follow, but this one does: How Ford beat Ferrari! Sounds like something you're going to want to read, doesn't it? We thought so.
The book celebrates the 50th anniversary of Ford's victory with detailed back-story tidbits and anecdotes all the way through their follow-up win in 1967. The book's author, Preston Lerner, really gives you the ups and downs of Ford's GT program—all with great photography from Shelby American photographer Dave Friedman.
Ford Total Performance: Ford's Legendary High-Performance Street and Race Cars
The early 1960s were a time of massive change in American history and the automobile was leading the way. In this era, Ford was known for safety, not performance, but the country was going car crazy so the auto giant had to make a change. What came next was Ford's total performance era and we know you're all about that!
Packed with unpublished period photographs, plus original photos and never before seen artwork from Ford designers, this book covers all of Ford's classic race and streetcars, including Cobras and Shelby Mustangs. This is truly a must have for any fan of classic American performance cars.
With these two books on your shelf, you'll not only be the most knowledgeable guy on the block when it comes to the coolest cars in history, but you'll also be the envy of all your friends. You can thank us later!
Tags Books Cars Ford Ford Motors