When we got a call from Valvoline inviting us down to the 2017 Daytona 500 for its Clutch Crew meet-up, you better believe we wasted no time getting down to Florida. It was an opportunity not to be missed!
The Clutch Crew Experience
Not just anyone gets an invite from one of the most venerated – and venerable – automotive companies in the world. We are lucky enough to be part of Team Valvoline's Clutch Crew, a members-only club of auto influencers and experts. One of the perks of being part of the Clutch Crew is invitations to exclusive events just like this one.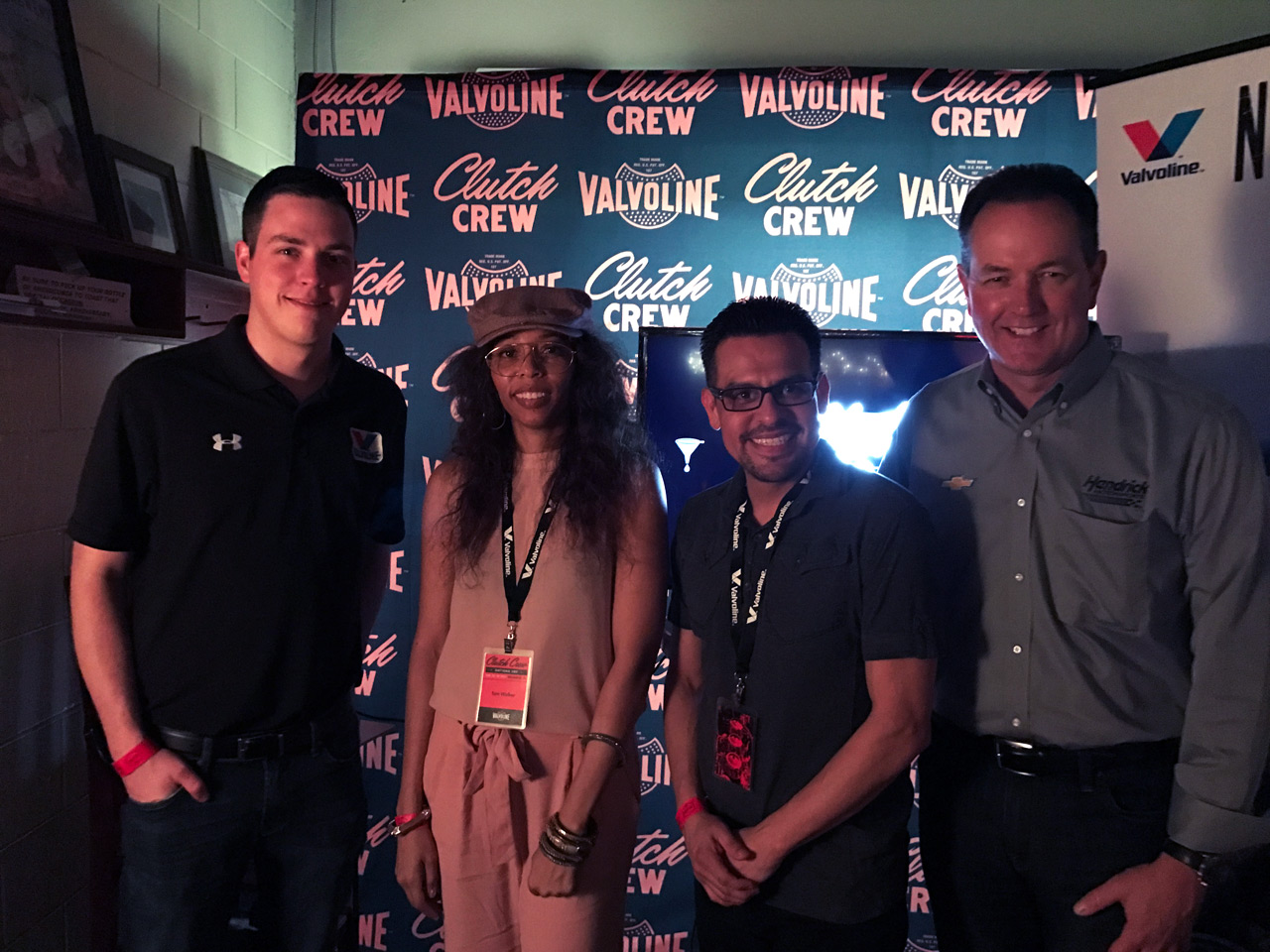 Valvoline pulled out all the stops for us and the rest of the Clutch Crew members in attendance. On the eve of the Daytona 500, we had the privilege of having dinner and chatting with Alex Boman, a driver for Hendrick Motorsports. We also got to spend some time with Scott Wieland, one of Valvoline's top scientists, and Jeff Andrews, Director of Engine Operations for Hendrick Motorsports.
What did we talk about, you ask? About cars and NASCAR, of course!
Race Day Red Carpet
The following day, Valvoline rolled out the red carpet for the Clutch Crew. We had the pleasure of being hosted in their hospitality area to tailgate in style. To our surprise, seven-time NASCAR champ Jimmie Johnson stopped by to answer a few questions!
Never Idle at the Daytona 500
The best part of hanging with the Clutch Crew in Daytona was getting a sneak peek of Valvoline's new "Never Idle" campaign. The new campaign highlights the company's relentless drive to keep moving forward. Valvoline is all about new innovations and technology with a never settle spirit. Their "get it done" attitude is reflected in their consumers and customers. We saw this "Never Idle" spirit when Team Hendrick drivers Dale Earnhardt Jr., Jimmie Johnson, Kasey Kahne, and 2016 NASCAR Rookie of the Year, Chase Elliott hit the track. Did we mention Chase Elliott also sat on the Pole for the Daytona 500?
VIDEO: Never Idle: Run
Team Valvoline: In Constant Motion
In its 150-year history, Valvoline has made it a habit to never rest on its laurels. Constantly pushing forward in a battle against pressure, adversity, time, and friction, the company has truly been Never Idle.
Valvoline's innovation doesn't just happen in a lab. The Never Idle campaign celebrates the human drive behind Valvoline's success, and as members of Team Valvoline's Clutch Crew, we've seen the company's relentless efforts to keep moving forward firsthand. In constant motion since 1866, Valvoline is poised to continue to innovate for another 150 years, and we're proud to be along for the ride.
VIDEO: Never Idle: Jet
Want to learn more about Valvoline and the Never Idle campaign? Visit https://team.valvoline.com/neveridle/ to see how Team Valvoline has vowed never to stop fighting for the best in automotive performance.