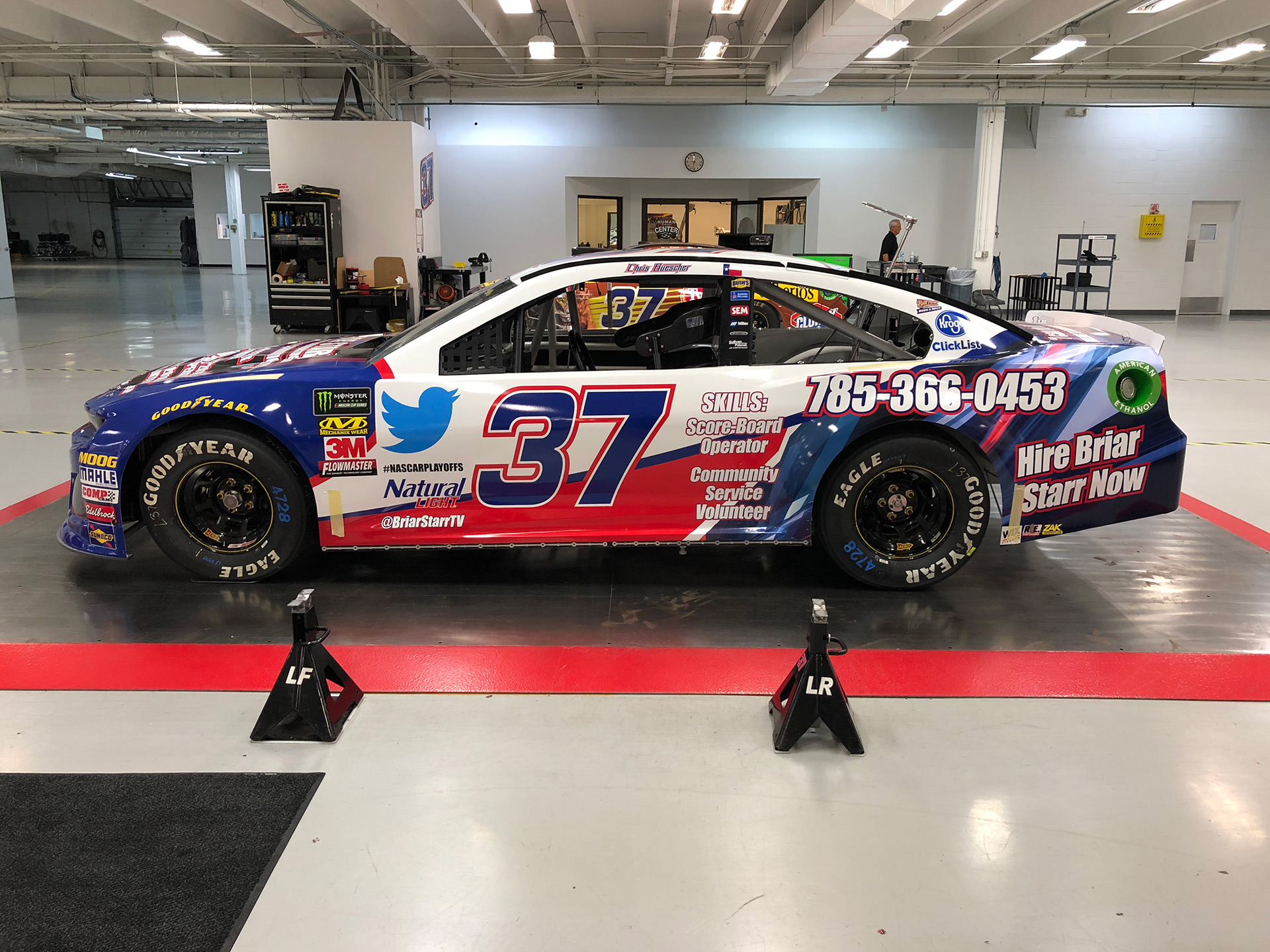 Briar Starr, an aspiring motorsports journalist, can add his name to the list of people whose name has been incorporated in a NASCAR paint scheme.
Like the Monster Energy NASCAR Cup Series, job hunting has drastically changed over the years. As NASCAR continues to transition from a sport that many believe has seen the best of its glory days, the way brands reach and engage consumers is also evolving in the current digital era. NASCAR is known for promoting just about anything. Who would ever think wrapping a stock car with someone's personal resume would be a possibility? We are sure no one did, but thanks to Natural Light, the first reduced-calorie light beer by Anheuser-Busch, that day has arrived.
Talk About Epic Exposure
NASCAR has always been a solid platform for any brand looking for consumer loyalty and to increase its visibility. According to the Forbes, close to half of the Fortune 100 companies have invested in NASCAR. At least 140 Fortune 500 companies have sponsorship agreements throughout the sport this year. Knowing all this, it is easy to see why advertising your credentials on a stock car is invaluable exposure. The big brands have been doing it for years and now an aspiring motorsports journalist can add his name to the list.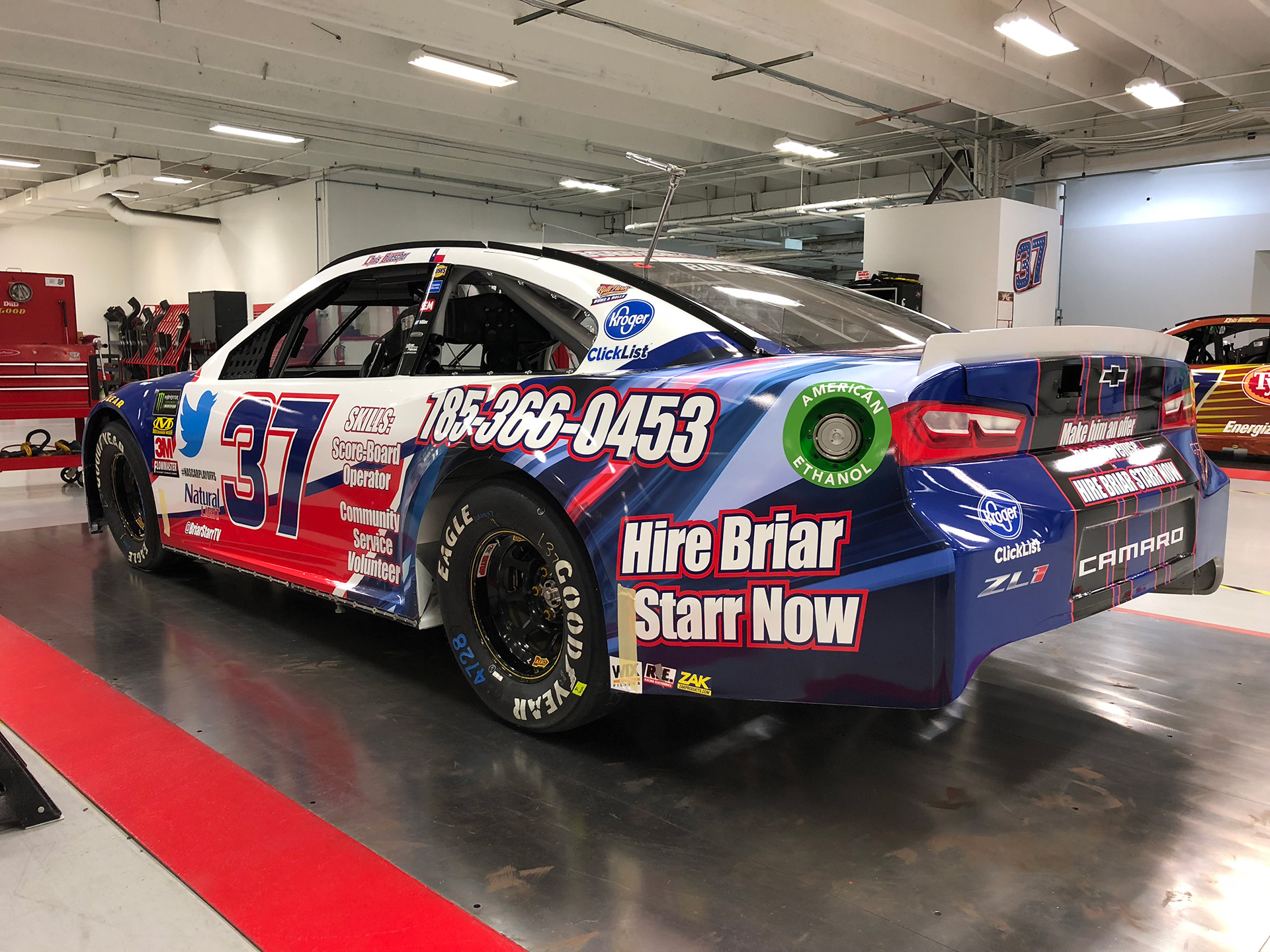 After surveying 1,000 employers across America, research showed that job applicants need to find new ways to stand out when applying for jobs. In July, Natural Light announced that it would assist one lucky graduate in their job search and Briar Starr was chosen as the fortunate job hunter. His resume will be flaunted all over Chris Buescher's No. 37 Chevrolet Camaro ZL1 for JTG Daugherty Racing as an epic NASCAR paint scheme. With the help of Natural Light, instead of his resume landing in the "black hole" where resumes are known to go and die, his credentials will be on display for potential employers nationwide as it circles Las Vegas Motor Speedway's 1.5 black tri-oval at.
"This is the craziest opportunity," said Starr. He also added, "I just graduated college and quickly realized how hard it is to land a job right away. I saw Natty Light was going to help someone get noticed, help them get a job, and had to send in my resume. To win something like this, it's so cool! Especially since I'm a huge racing fan and want to kick off my professional career in NASCAR," said Starr.
Have a Beer. Check out a Resume. Watch a Race.
The recent college grad can now include himself in Anheuser-Busch and NASCAR's history. For more than 165 years, Anheuser-Busch has carried a legacy of brewing America's most popular beers. Its long history with NASCAR spans four decades. Busch Beer, an Anheuser-Busch brand, was introduced as the Official Beer of NASCAR earlier this year. The best-selling beer brand, which sponsors Kevin Harvick's No. 4 Ford Fusion, also agreed to sponsor the Monster Energy NASCAR Cup Series' Pole Award. On Sept. 16 when Buescher's No. 37 car takes its first lap at Las Vegas Motor Speedway for the South Point 400 NASCAR Cup race, Starr's work experience, skills, phone number, and email, will be on display for millions to see. Let's hope all the exposure lands him his dream job.
Tags beer Monster Energy NASCAR Cup Series Nascar Natural Light Resume