There's no more influential third-party automotive site out there than Kelley Blue Book (KBB). The vehicle valuation and automotive research company provide car buyers and sellers with complete vehicle information to aid in the purchase or sale of a car. From its origins as literally a little blue book to the massive online presence it is today, KBB.com is all about being the most trusted resource in the automotive industry — that's why when we were invited to a Monster Energy NASCAR Cup Series race for an insider look at the KBB team's partnership with Chase Elliott, one of the sports most popular driver, we wasted no time.
The Confidence Crew
Upon arrival, we got an up close and personal look at Chase's Hendrick Motorsports #9 Chevy Camaro, proudly emblazoned with the KBB logo as the race's primary sponsor. We also had time to chat with Chase and talk KBB's new #ConfidenceCrew video, showcasing how you can rely on Kelley Blue book to provide the best data you need to make smart, informed decisions for car purchases. When asked about Kelley Blue Book Chase said, "It's a great place to go and look and see what a car is worth, or if you're selling, what you should price it at so, yeah, I think that obviously that's a great resource."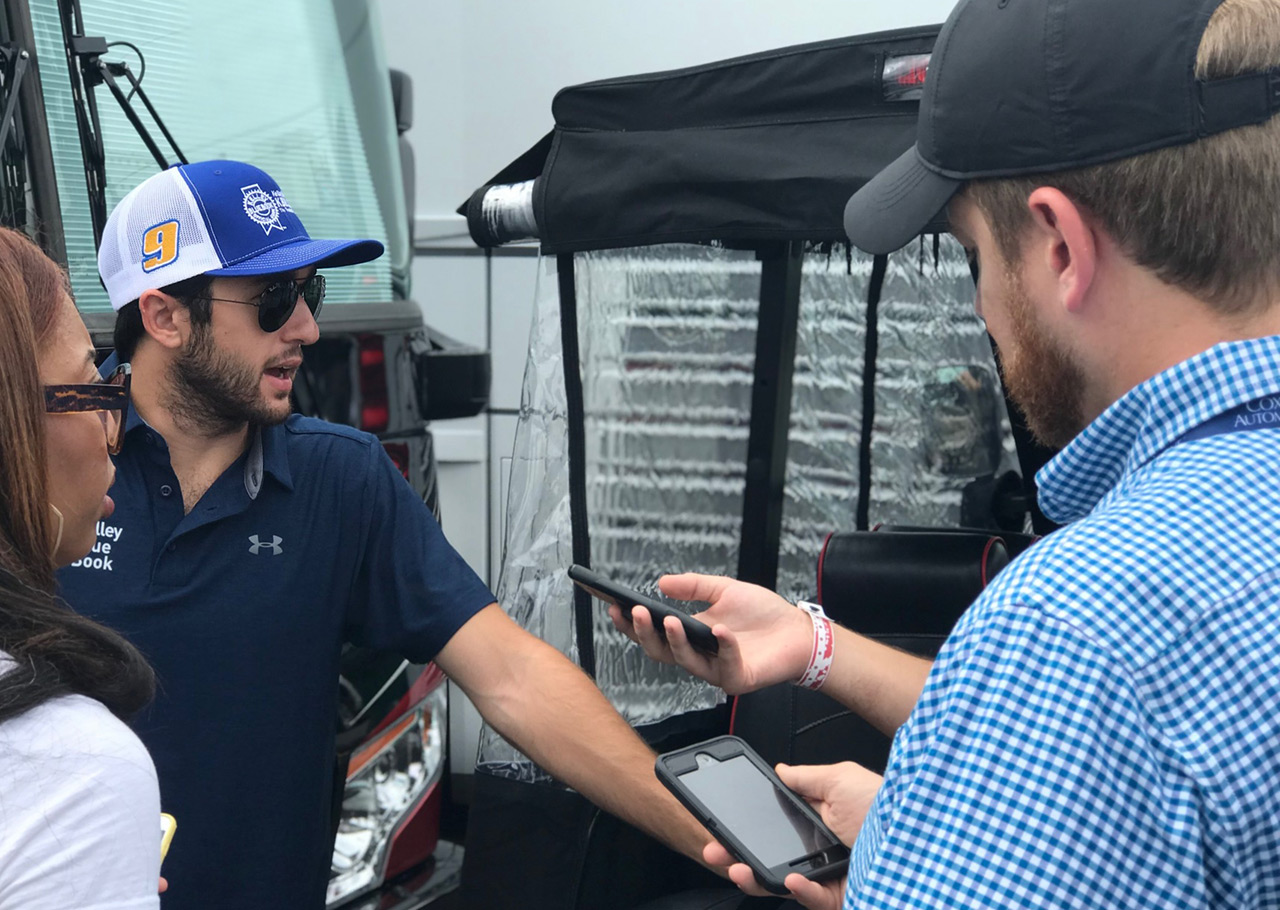 Tapped in 2016, fresh from his Rookie of the Year honors, Chase is a long-time partner with Kelley Blue Book. The Chase Elliott-KBB partnership is set to run through at least 2020. With over 100 races in the Monster Energy NASCAR Cup Series under his belt, we're betting we will see much more of Chase — and Kelley Blue Book's confidence in him — in the years to come. Each year, he has driven in NASCAR's premier serious as a full-time driver in the NASCAR Cup Series, he has advanced to the playoffs. The young and popular driver also secured his first Cup win this year.
The Drive to Excel
If there's any NASCAR racer with the drive to excel, it's Chase Elliott. He's got the need for speed, and KBB's need to deliver information to car enthusiasts on the hunt for a new vehicle quickly and accurately make this a match made in heaven. That's why Chase is running two primary races for KBB in 2018. Coming next for the #ConfidenceCrew driver is the November 4th race at the Texas Motor Speedway at the NASCAR Cup Series Playoff. Something tells us he and the rest of the #KBBcrew will make major waves!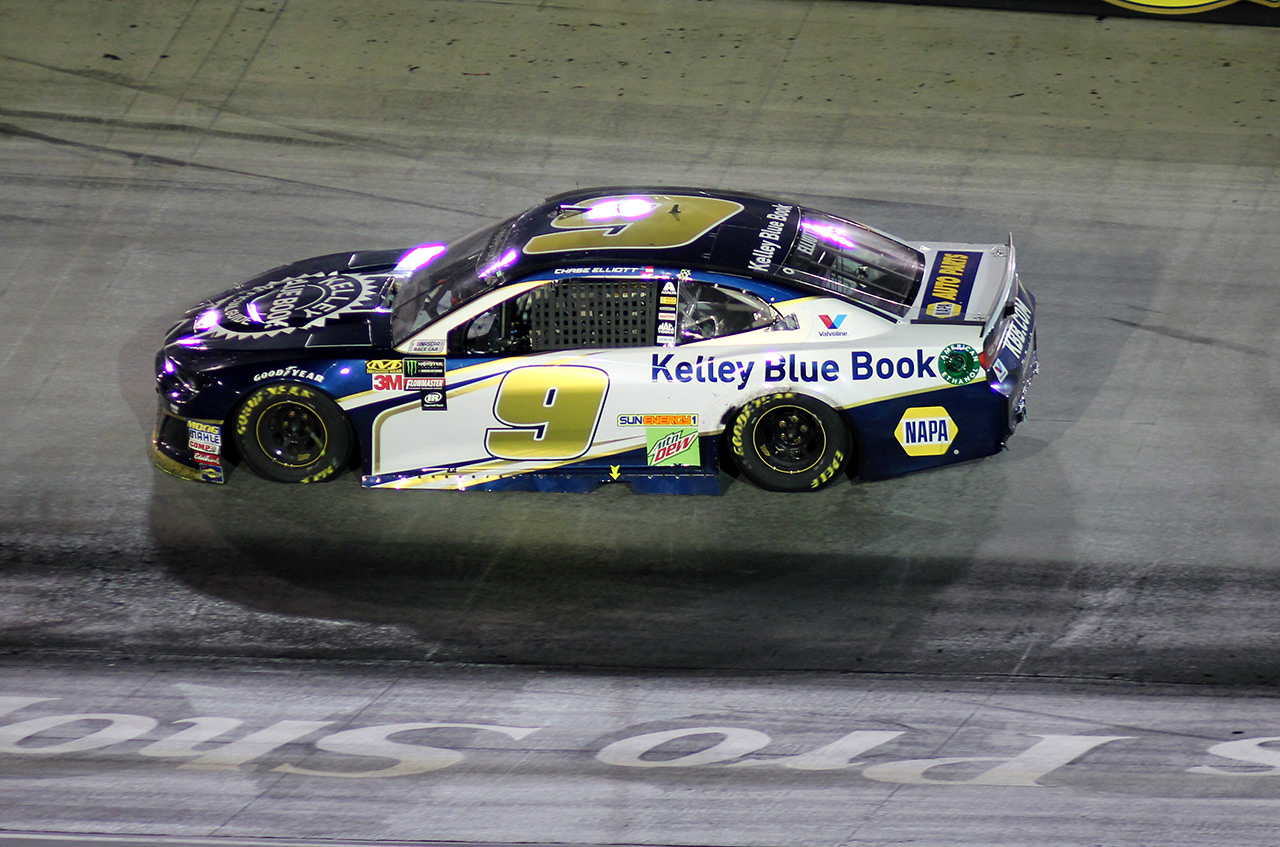 Tags Chase Elliott Hendrick Motorsports Kelley Blue Book Nascar