Is there anything more American than a good old-fashioned pickup truck? There sure is — taking that same truck through some of the greatest landscapes California offers — the world-famous Pacific Coast Highway (PCH). We did just that when we put the all-new 2019 Chevy Silverado on one of America's most beautiful scenic roads.
A Legendary Pickup for a Legendary Ride
Chevrolet has sold over 85 million trucks since 1918. Chevy pickups have always been durable as well as powerful, and the Silverado is no exception! The 2019 Silverado expands on the legacy of General Motors long history of building tough and versatile full-size pickup trucks.
Touted as the best-driving truck the company has ever built, the next-generation Silverado's Durabed cargo bed, more functional interior, progressive safety features including Forward Collision Alert, and noticeable advancements in towing technologies will suitably impress anyone behind the wheel. The short-box offers 63 cubic feet of volume, a roll-formed, high-strength steel bed floor, and 12 fixed tie-downs, each with 500 pounds of force.
You'd think all this rough-and-tumble toughness would lead to a slow and heavy pickup, but that just wasn't the case. Thanks to GM's engineering wizards and their use of composite materials, the 2019 model is actually 450 pounds lighter than last year's. This was important, considering the task we had for our Silverado: towing a Polaris through the breathtaking but punishing Malibu Canyon and the Santa Monica stretch of PCH.
VIDEO: Behind the Wheel of the all-new 2019 Chevy Silverado
Power Any Way You Like It
It's hard to be disappointed by the Silverado's hauling power. The 2019 model has an unprecedented eight trims paired with six engine/transmission options to choose, ranging from the 285-horsepower 4.3L V-6 six-speed automatic transmission with Active Fuel Management and 305 lb.-ft. of torque to the all-new Duramax 3.0L I6 Turbo Diesel 10-speed automatic transmission with stop and start technology.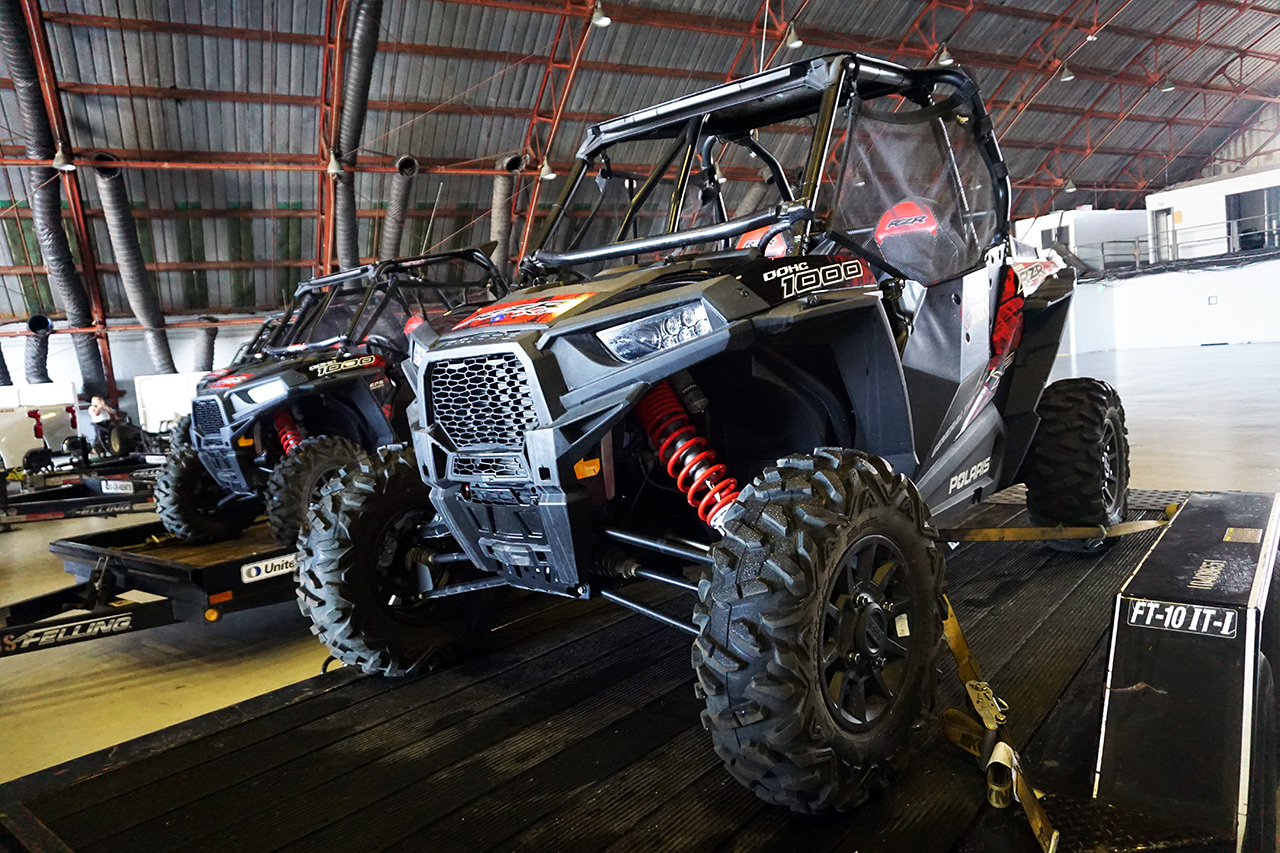 No matter what engine option you choose, though, be prepared for some nice perks. Active and Dynamic Fuel Management features that come standard on all engine options mean you don't have to worry about going broke at the pump. This is good news, considering the next-generation Silverado is built for hauling mega-loads.
Aesthetics to Spare
Our 2019 Silverado took the beautiful coastline like an old pro despite the load we were towing. We barely noticed we were hauling anything at all thanks to its carefully selected trim level and the fact that this Silverado was ready to get the job done both inside and out. Whether you're looking for a high feature truck with luxury-car refinements, an affordable but powerful high-value full-size pickup, or a truck you'll need for years of high volume use, the 2019 Chevy Silverado has exactly what you're looking for. This full-size pickup will simplify your life and let you find new roads.
Tags 2019 Chevy Silverado Chevrolet Chevy Chevy Silverado Pickup Truck