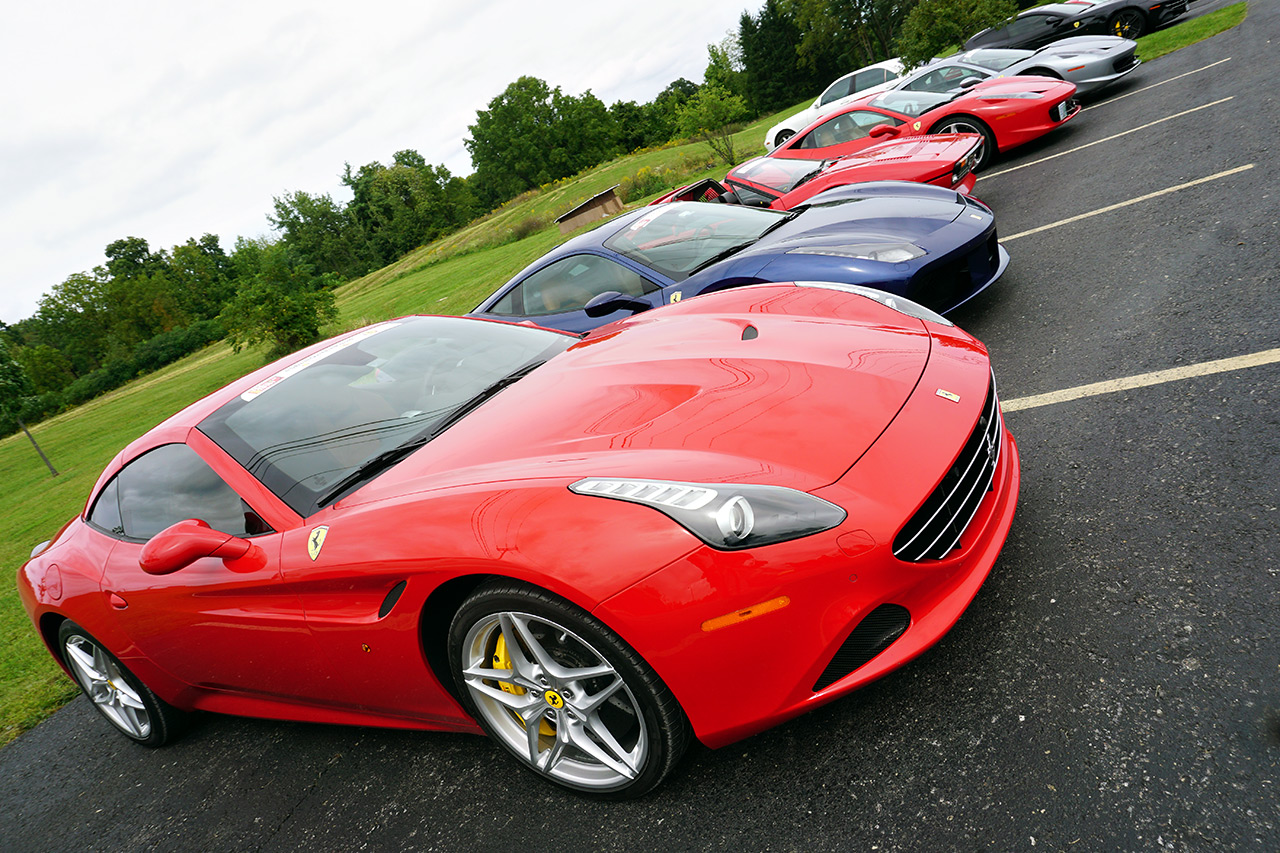 Each year, Ferrari owners meet in a North America city for one of the most important annual gatherings in the world. On display and for evaluation are over 80 years of the most beautiful Ferrari automobile models through the decades.
For more than a half-century, the Ferrari Club of America Annual Meet is held near a renowned road racing track and features social events, a driver development track event, as well as competitive and pleasure rallies. This year's annual event was held near "The Glen," a historic track in Watkins Glen, New York and although I am not a member of the prestigious Ferrari Club of America, I was able to snag an invite, thanks to Shell. I don't own a Ferrari yet, but being part of another club – life-long admirers of the most luxurious sports car brand ever assembled — has its privileges.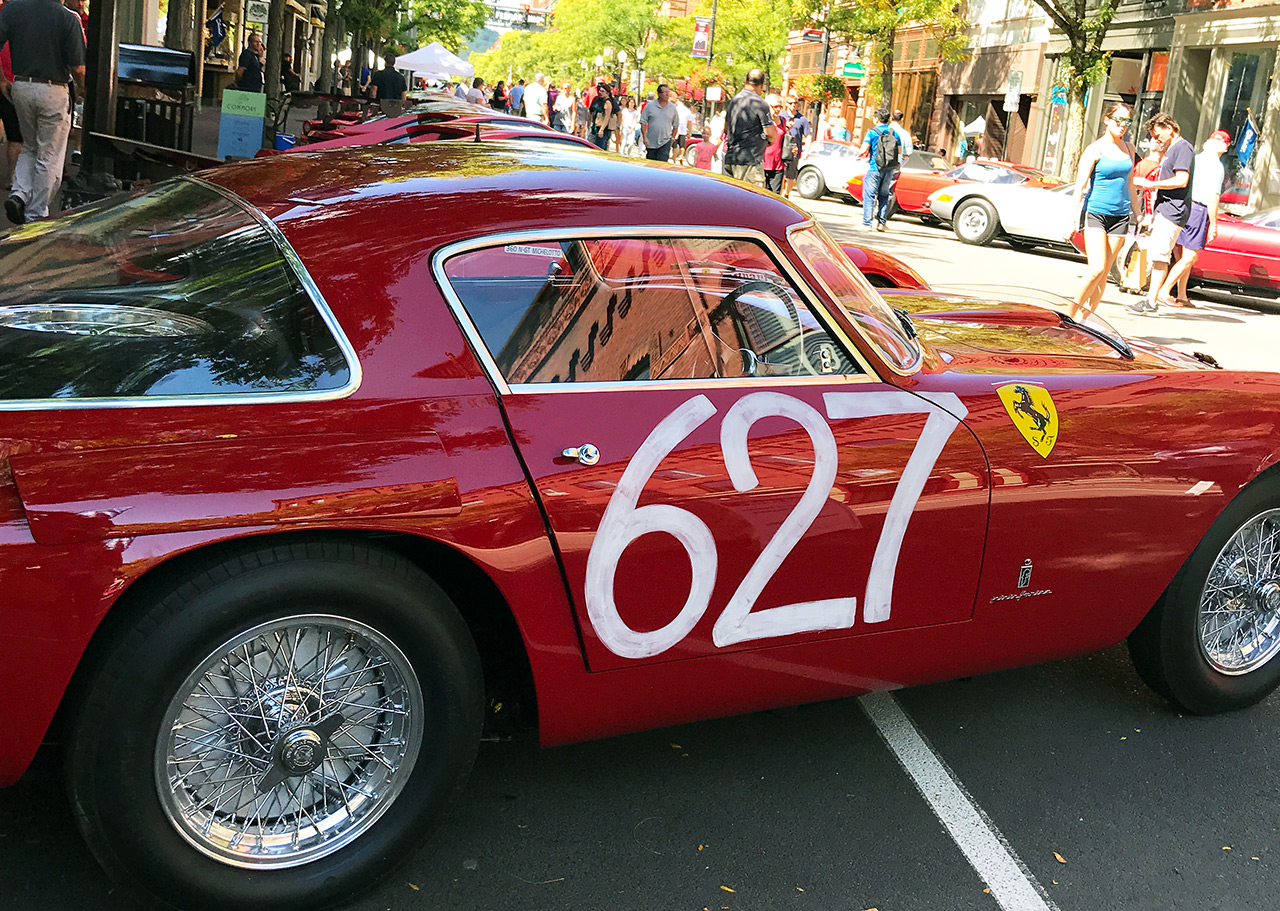 Ferrari and Shell V-Power NiTRO+
Ferrari and Shell have a long history dating back to 1929 when Enzo Ferrari founded his racing team and Shell became his partner of choice. Shell V-Power NiTRO+, which is an annual sponsor and the official fuel of the Ferrari Club of America, is an intricate part of Scuderia Ferrari Formula 1 team's success. Through a technical partnership, Shell V-Power Unleaded fuel and Pennzoil Platinum engine oils have aided in the development of the Scuderia Ferrari team. Luckily for Ferrari owners, this partnership has extended outside the world of motorsports.
VIDEO: Welcome to the Ferrari Club of America
Shell V-Power NiTRO+ Premium Gasoline is the fuel of choice for Ferrari drivers because testing shows it offers unsurpassed triple-action protection against gunk, unbeatable protection against corrosion, and wear. Motorsports enthusiasts are well aware of Shell Motorsports involvement in Formula 1, NASCAR, and IndyCar, but only a select few understand how these partnerships benefit regular folks like you and I. Last year, I had an opportunity to go behind the scenes at the F1 United States Grand Prix held at Circuit of The Americas in Austin, Texas, and learned how data gathered during motorsports testing helps Shell formulate and design lubricants and fuels available to retail customers. I witnessed firsthand how Shell's scientists analyze race fuel at their Trackside Laboratory, and how that information is used to develop optimal performance Shell V-Power fuel used in everyday road cars.
READ: Ferrari Heaven With Shell At The Finali Mondiali
When I spoke with Guy Lovett, Shell Motorsport's Innovation Manager at last year's US Grand Prix he said, "The race fuel contains 99 percent of the same types of compounds you could find in road fuel. They all are similar. You could take our fuel and run in your old car and during this time, it will run quite well. You can also take the fuel from the gas station here and it will run in a car like ours; this would be optimized.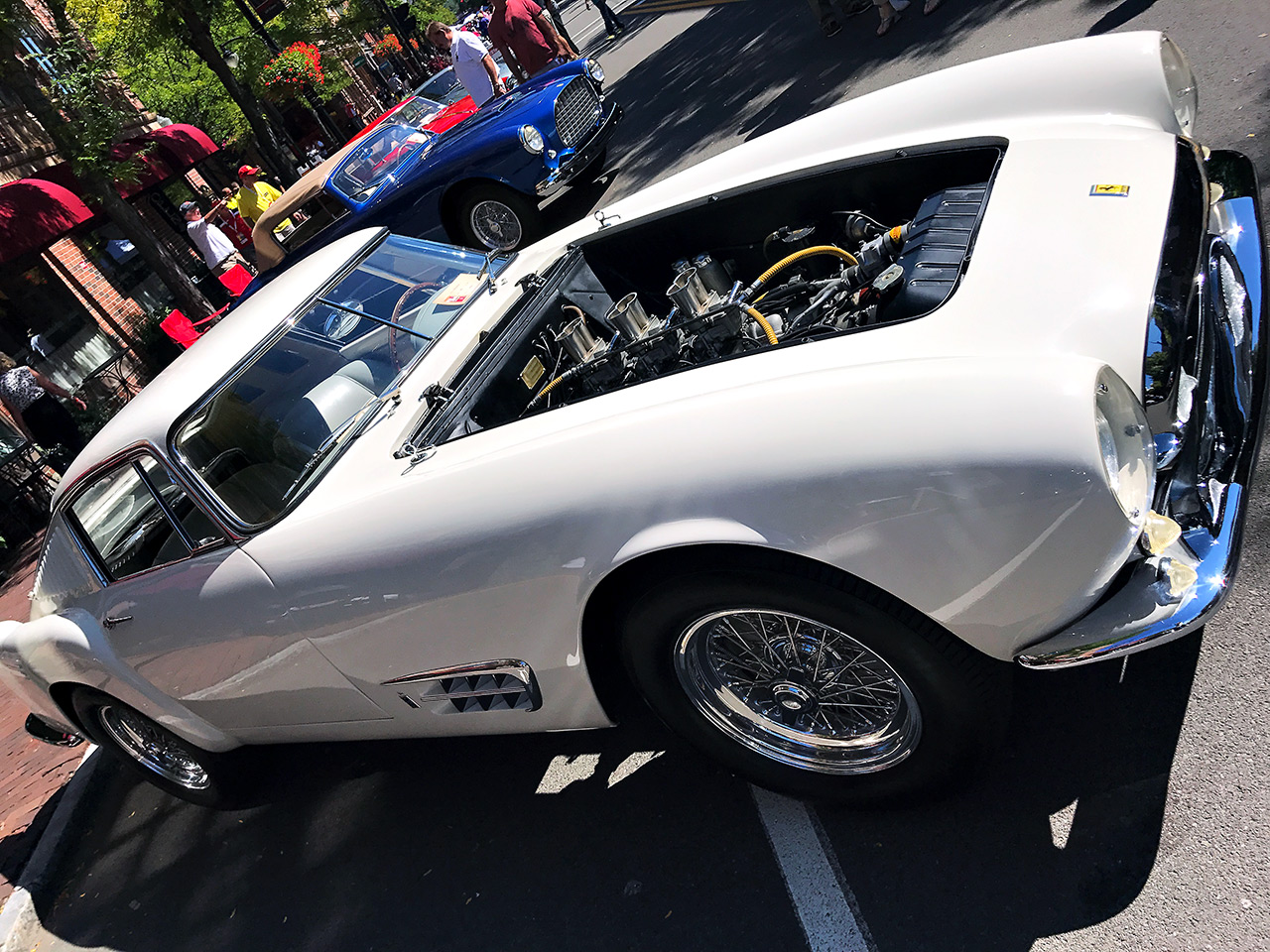 Membership has its Rewards
Just about every type of Ferrari ever to grace the road was on display during the Ferrari Club of America Annual Meet in Watkins Glen, New York. Whether you fancy the Ferrari Testarossa GT, 348 Spider, or a 458 Italia, the FCA had something every Ferrari enthusiast could marvel over. One of the highlights of my trip was being able to ride shotgun in a Ferrari 308 for Shell's scenic Pleasure Drive through fabulous wine country of Corning, New York. The Pleasure Drive encompassed a section of the original 1948 Grand Prix Course in Watkins Glen, which provided the perfect opportunity to witness superior performance between Shell V-Power NiTro+ and Ferrari.
While not all of us are fortunate enough to drive a Ferrari, the Shell Fuel Rewards program is available to anyone behind the wheel of any vehicle, and the advantages of using Shell V-Power NiTro+ is just a drive away. Similar to the Ferrari Club of America, Shell's Fuel Rewards program is all about helping its members. Their Fuel Rewards program aids in lowering the cost of your fuel. All you have to do is shop, dine, or make your day-to-day purchases at participating merchants that are part of the program.
To learn more about Fuel Rewards make sure to visit www.fuelrewards.com. You can earn cents-per-gallon savings on fuel by simply spending money on everyday expenditures like travel, dining, and other stuff you buy daily. There is no limit to the amount you can save, so the next time you find you're in need of a fill-up — regardless if you're in a Ferrari, Chevy Silverado, or Buick Enclave — think about the rewards that are awaiting you by simply stopping at the pump.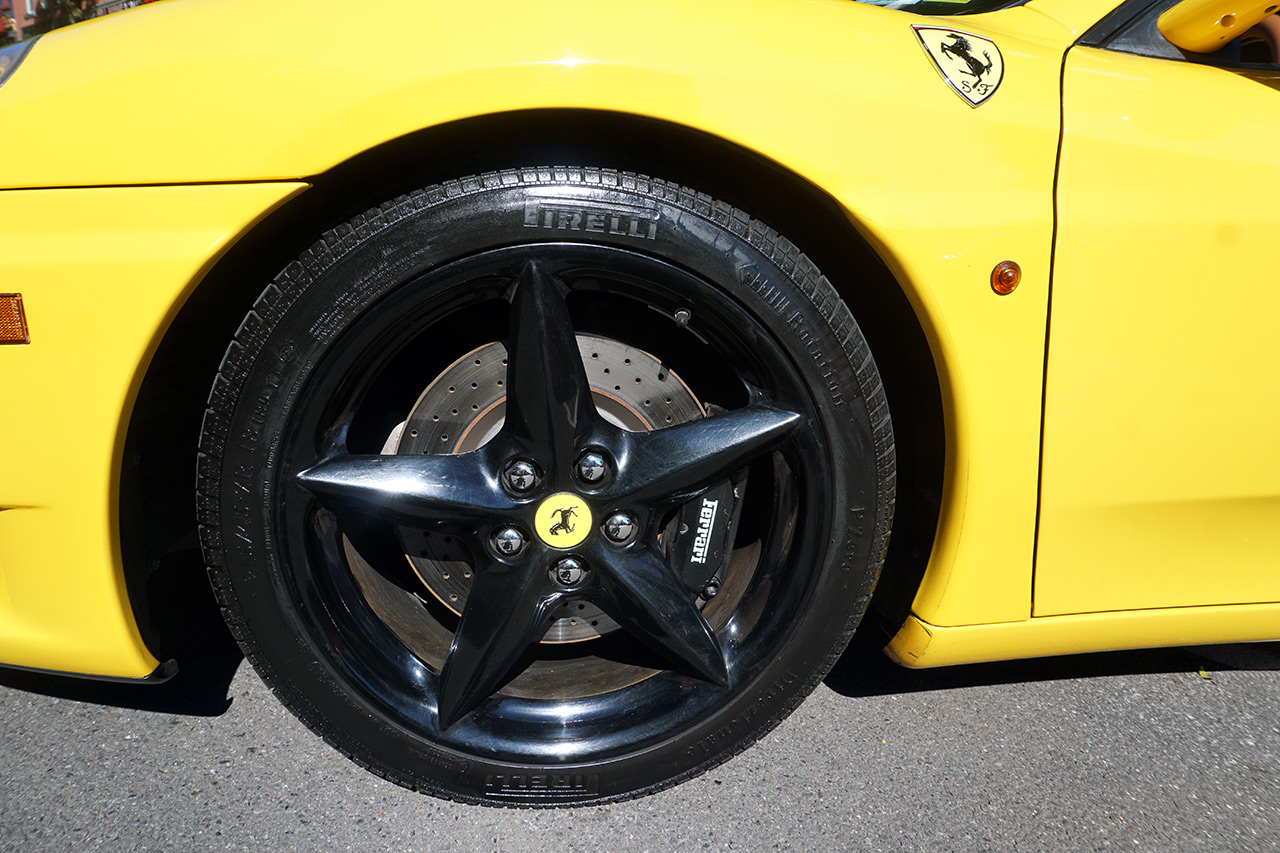 Disclaimer: Mankind Unplugged was invited as guests of Shell. Opinions are our own.
Tags Ferrari Ferrari Club of America Shel Fuel Rewards Shell Shell V-Power NiTRO+