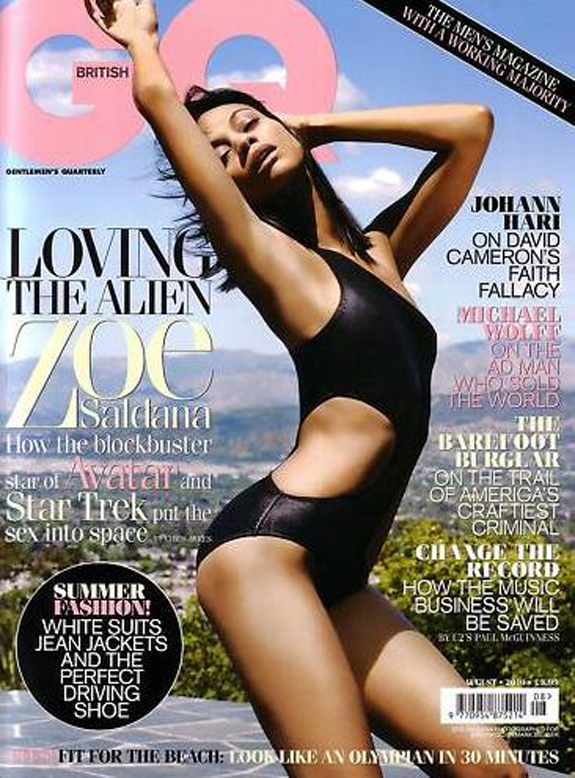 Zoe Saldana was just announced as the new face of Calvin Klein's underwear campaign for Fall 2010. In addition to adding Calvin Klein model to her recent slew of press, the Avatar and Star Trek actress graces the cover of Britain's GQ magazine. When asked by GQ what she loves in a man, Zoe replied:
"I love men's hands, not just nice, manicured hands. I feel as though hands say a lot about you and your history. There's something very abrasively fragile about a man's hands."
Guys if you are looking at your hands and thinking you may have a chance, think again. Zoe Saldana is recently engaged to her boyfriend of 10 years, Keith Britton.