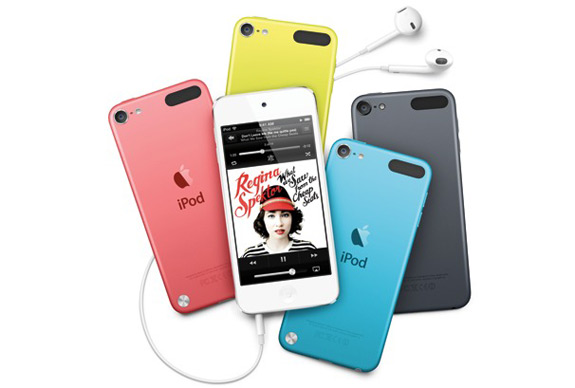 Apple is winning to say the least. While many are excited about the launch of the new 2012 iPhone 5, Apple is also gearing up for the release of a new iPod touch and the iPod nano.
iPod touch
Engineered for complete funness (Apple's word, not ours), the fifth generation iPod touch has a brilliant new design. The new design is superthin and light with an aluminum body and is available in several fun colors. The iPod touch comes with a 4-inch Retina display, which means more screen and more of everything else. In addition to an amazing 5 megapixel iSight camera that shoots 1080p HD video, other new features include ios 6, a dual-core A5 chip, and all-new EarPods. Retail $199
iPod nano
For those that don't need all the features of the new iPod touch, the iPod nano has been completely renanoed for your listening pleasure. According to Apple, the seventh generation iPad nano has a new body, but the same soul. About the size of a credit card, the iPod nano is the thinnest iPod ever made. The really small screen is about 2.5 inches with a multi-touch display. Best of all you have the ability to pair the iPod nano with Bluetooth-enabled headphones and supported speakers making it easier to play in your car. FM radio is also available and like the iPod touch, the nano comes with the all-new EarPods. Retail $149
VIDEO
[jwplayer mediaid="15224″]
For more info on the new iPod Touch or iPod Nano make sure to visit Apple.com.
Tags Apple iPod Nano Apple iPod Touch iPhone 5 iPod iPod Nano iPod Touch