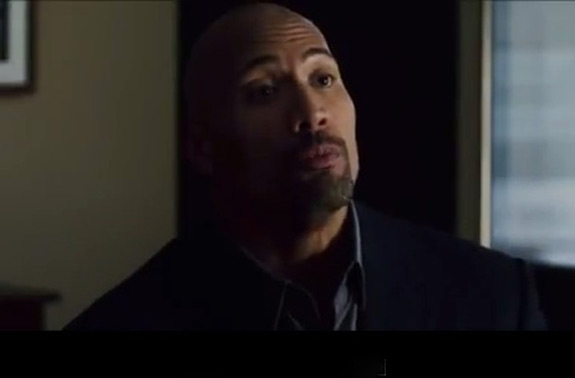 The movie trailer for 'Snitch' starring Dwayne 'The Rock' Johnson recently hit the world wide web. If you guessed that The Rock is playing another do-gooder, you are correct. In the fast-paced action thriller, he is portraying the father of a teenage boy who is accused of a drug distribution crime and is looking at a mandatory minimum prison sentence of 10 years. In order to save his son from incarceration, The Rock turns informant for the DA and goes undercover in an attempt to clear his sons name. As always, The Rock is playing the good guy. For once we were hoping that he would play the bad guy. With an all-star cast that includes Jon Bernthal (The Walking Dead), Michael Kenneth Williams (The Wire, Boardwalk Empire), Benjamin Bratt (Law & Order), Harrold Perrineau (Oz, Lost, The Matrix Reloaded, Sons of Anarchy), Nadine Velazquez (Flight, The League), and Barry Pepper (Saving Private Ryan, True Grit), Snitch should prove to be worth the $12.50 box office price.
[jwplayer mediaid="15903″]
Snitch hits theaters on February 22, 2013.
Tags Dwanye Johnson Snitch Snitch The Movie Snitch Trailer The Rock