One of the biggest and hottest parties at the Super Bowl is always the Playboy party. This year Playboy joined forces with Crown Royal and their Crown Royal Heroes Project to party with a cause and help our troops overseas.
Pass The Crown: Crown Royal Ships 1,400 Goodie Bags to U.S. Soldiers Overseas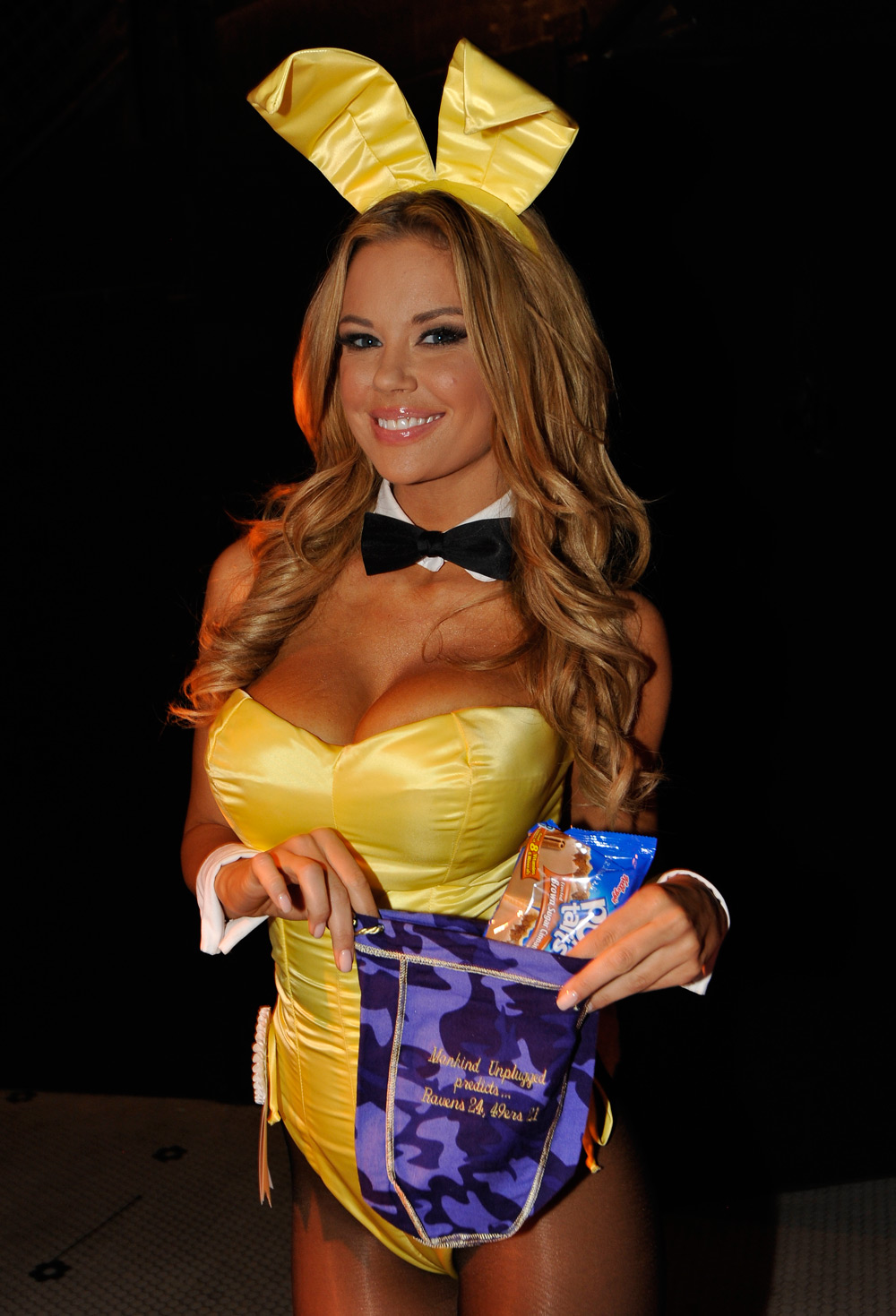 From what we have heard, the party was awesome. Snoop Dogg, David Arquette, New Orleans Saint's Coach Sean Payton, Neil Patrick Harris, Anna Faris, Musician B.o.B., and Tom Arnold were just a few of the celebrities in the house. We did not attend the party, but they didn't forget about us. Crown Royal embroidered one of their iconic camo bags with our prediction on who will be Super Bowl champs and they even enlisted the help of stunning Playmate Jessa Hinton to help stuff it full of snacks all for us. Our bag will now be sent to some lucky U.S. soldier serving overseas.
Our prediction: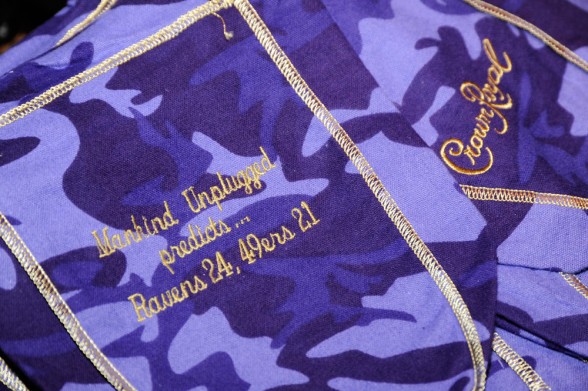 Photo Credit: AP on behalf of Crown Royal
Tags Crown Royal Crown Royal Heroes Project Jessa Hinton Playboy Crown Royal Playboy Party Playboy Super Bowl Party