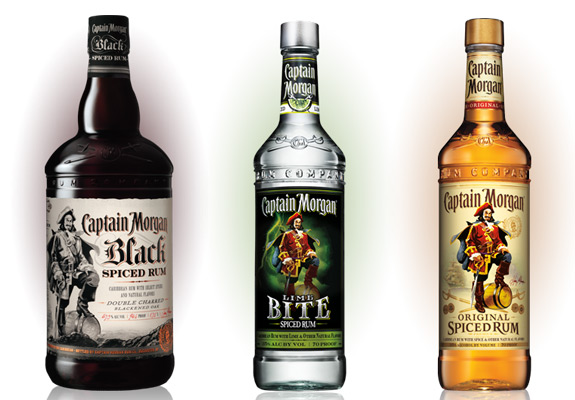 If you've ever seen a Captain Morgan commercial, you're familiar with the brand's signature slogan: "To Life, Love and Loot". This winter, Captain Morgan's plundering pirates are replacing the looting with an extra serving of love.
Captain Morgan Spiced Rum has teamed up with Top Chef judge and restaurateur Hugh Acheson to launch the Captain's Table, a program to fight hunger and help the poor.
Acheson is inviting responsible drinkers aged 21 and older to share recipes and swap tips to serve at the Captain's Table. Just for exchanging ideas about your favorite rum inventions, you can help support WhyHunger, a charity that supplies nutritious, affordable food to those who need it most.
READ: Was Captain Morgan Unsinkable? Sundance Channel Unearth's The Real-Life Legend Henry Morgan
So, how can you help? Through early February, Captain Morgan will donate $1 to WhyHunger every time you use the hashtag #CaptainsTable on Twitter, Instagram, or Pinterest. This makes one little hashtag a huge symbol for hope this holiday season. Just by staying social on your favorite social media channels, you'll have the opportunity to make a difference.
To get the ball rolling, we're going to share a Captain Morgan holiday cocktail recipe that is sure to be a big hit with your guest! This tart and festive drink is perfect for a holiday party, whether you're exchanging gifts or ringing in the New Year. Are you ready to tumble?

CAPE CORSAIR
• 12 fresh whole cranberries
• 1 inch knob fresh ginger, thinly sliced
• ½ oz. simple syrup
• 2 dashes Orange Bitters
• 1 ¼ oz. Captain Morgan Black Spiced Rum
• 1 oz. cranberry juice
• ½ oz. lime juice
In a mixing glass, muddle the cranberries, ginger, and simple syrup. Add the bitters and Captain Morgan Black Spiced Rum, cranberry and lime juice. Then shake with ice in a tall tumbler. Pour this crafty cocktail into a double old-fashioned glass, ice and all, smash style. Garnish with an expressed lime peel, if you're feeling a little fancy. Then hop online, show your friends your delicious drink with #CaptainsTable, and raise your glass to a good deed well done.
Check out CaptainMorgan.com for more information. For more of Tracy's favorites and to learn a few additional drink recipes, make sure to visit her on Twitter and at TeeWii.com.
Tags Captain Morgan Captain Morgan Spiced Rum Hugh Acheson Top Chef Why Hunger