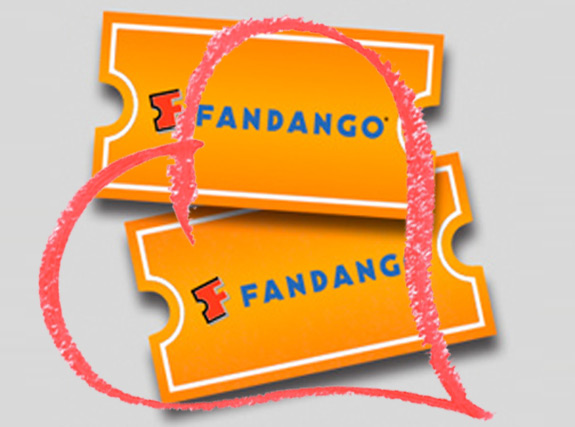 Love is in the air, and movie tickets are up for grabs. Your romantic rendezvous should not start and end on Valentine's Day. To help you keep the romance burning after the big day, we are teaming up with Fandango to give away date night tickets – one for you and one for your special Valentine.
There are several ways to win. Loyal readers may enter their email address by clicking here for a chance to win, or follow us on Twitter @Man_Unplugged and send us a @ reply message that tags one of the following:
Hey @Man_Unplugged @Fandango I have a #moviecrush
If you haven't planned that perfect Valentine's movie night yet, make sure to visit Fandango's "Movie Crush" at Fandango.com/moviecrush for more information on new releases like "Robocop", "Endless Love", "Winter's Tale", "About Last Night" and other date night movies. As an added bonus, Fandango will also give you a pair of love songs from Amazon MP3 with tickets purchased between now and February 18.
The giveaway ends Friday, February 14, 2014 at 9PM EST. We will choose all winners on Saturday, February 15, 2014. By entering the contest via email, you are agreeing to sign-up for our newsletter. Winners will be notified by email. Sponsored by Fandago.com.
Tags dates Dating dating women free movie tickets Giveaway Love Movie movie dates