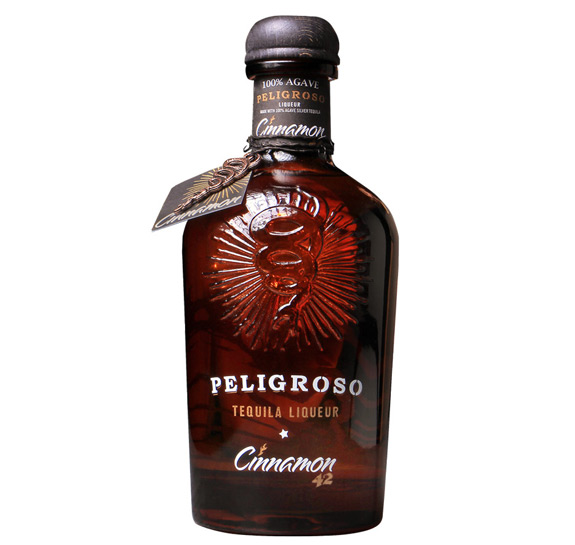 The color red is said to provoke feelings of passion, love, desire, sexuality, seduction, lust, and action. Imagine if you could couple all those intense emotions with some delicious tequila, one of the most mixable and versatile liquors on the market. Something special is bound to happen and to guarantee you feel the passion, we recommend that you try Peligroso Cinnamon, the world's first cinnamon flavored tequila. You can create a colorful concoction that will set just the right mood for your romantic holiday.
Peligroso Cinnamon has created an authentically certified cocktail that is sure to spice up your Valentine's Day. Get ready to shake up your special plans with this zingy red treat:
CINNAMON PALOMA COCKTAIL
2 oz. Peligroso Cinnamon Tequila
1 oz. Grapefruit Juice
1/2 oz. Simple Syrup
1 1/2 oz. Fresca
Directions: Pour all the ingredients (except for Fresca) in a cocktail shaker with ice. Shake and strain into a rocks glass filled with ice. Top with Fresca, and garnish with a Grapefruit wedge.
An impeccable mix of tart and sweet with a little kick, Peligroso Cinnamon Tequila is infused with 100% pure cinnamon extract, making it the perfect red-hot drink for even the most selective tequila lover. In addition to loving the taste, we also fell in love with the miniature shot size bottles. Each bottle comes with a hangtag describing the brand's story, a genuine metal snake charm, and a cork-top. Plus, each mini bottle is numbered by hand to certify its authenticity. The three-piece design cork is made up of a natural cork stopper, real stained wood top, and the antiqued coin medallion adds a unique touch. Combining this stylish presentation with a delicious flavor profile, this red cocktail will surely combat your winter blues and woo your Valentine.
Tags Peligroso Cinnamon Tequila Peligroso Tequila tequila Tequila Recipes Valentine's Day Valentine's Day Cocktail