We have a thing for camouflage, so of course we jumped at the opportunity to tell you all about the new B:SCOTT x MSTR collection. MSTR Watches recently celebrated their collaboration with Los Angeles-based designer B:SCOTT on their B:SCOTT x MSTR collection. The fashion and watch designer hooked up to co-design a limited edition Aviator Chronograph Watch, which will feature B:SCOTT's original camouflage print on the dial face. The Seiko VD53 Quartz Chronograph Movement powered watch will be sold with a custom tailored extended Euro-cut pocket tee crafted from Japanese jersey fabric with matching camo print.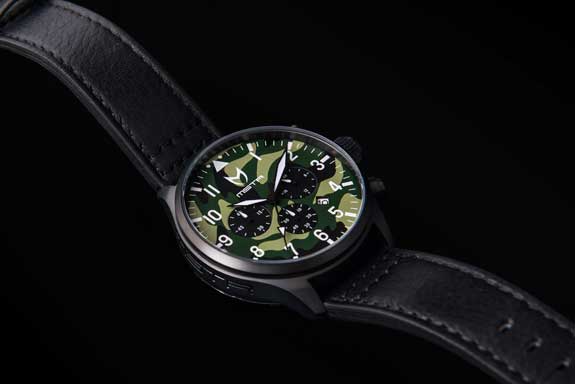 READ: The 2014 Meister Watch Collection – It's Time for a Great Gift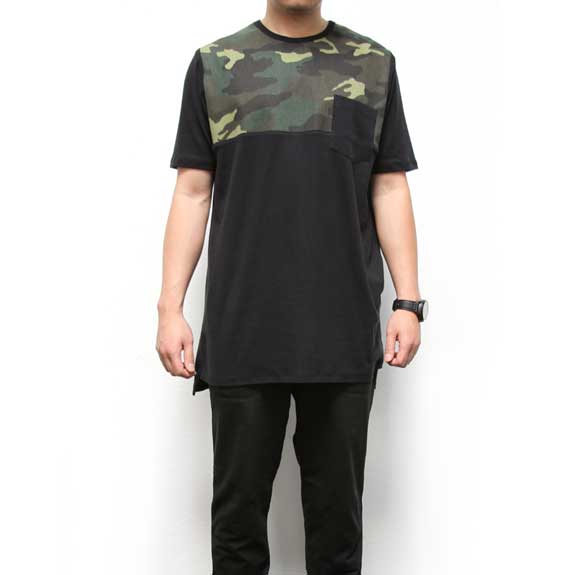 The MSTR X B:SCOTT Watch is limited to only 100 individually numbered units. To learn more about MSTR Watches, visit www.mstrwatches.com. For more information on B:SCOTT, visit www.scottxscottshop.com.
Tags B:SCOTT B:SCOTT x MSTR collection Camouflage Meister Meister Camo Watch Men's Watches MSTR Timepieces