There is something to be said about a man who enjoys the noble taste of good super-premium rum. For the man who likes his alcohol like his women, Papa's Pilar has something for each of you. Whether you like them dark or blond, Papa's Pilar offers an artisan-crafted dark and blond rum finished in Spanish sherry casks.
Named for his muse, Papa's Pilar is the vessel that allowed the world's greatest adventurer, Ernest Hemingway, to reach beyond the shoreline and celebrate a feast for life. Inspired by Hemingway's spirit of adventure, Papa's Pilar is an artisan-crafted rum born of multiple rums hand-selected from the Caribbean, Central America, and Florida. These spirits are brought to the U.S.A and married in a unique Solera aging and blending process.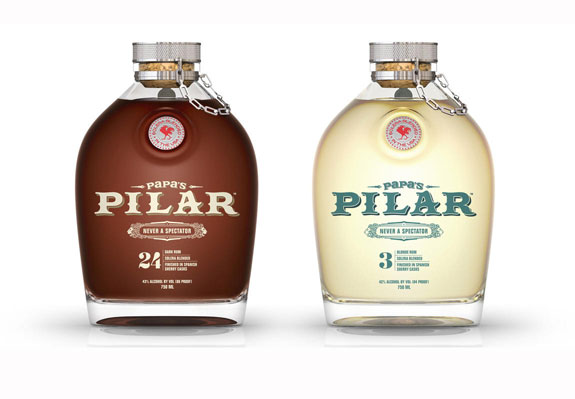 At 86-proof, Papa's Pilar dark rum consists of hand-selected rums aged up to 24 years in American Oak Bourbon barrels and Port wine casks to produce a bold, rich taste. The three-year-old Papa's Pilar blonde rum is 84-proof and offers a smooth finish. Both distinct bottles are designed to be reminiscent of an iconic WWII canteen.
Make sure to head over to Papa Pilar's official website www.papaspilar.com to learn more Ernest Hemingway's passion for adventure, which inspired both the blonde and dark rums. For some cool Papa Pilar recipes, visit their Facebook page.