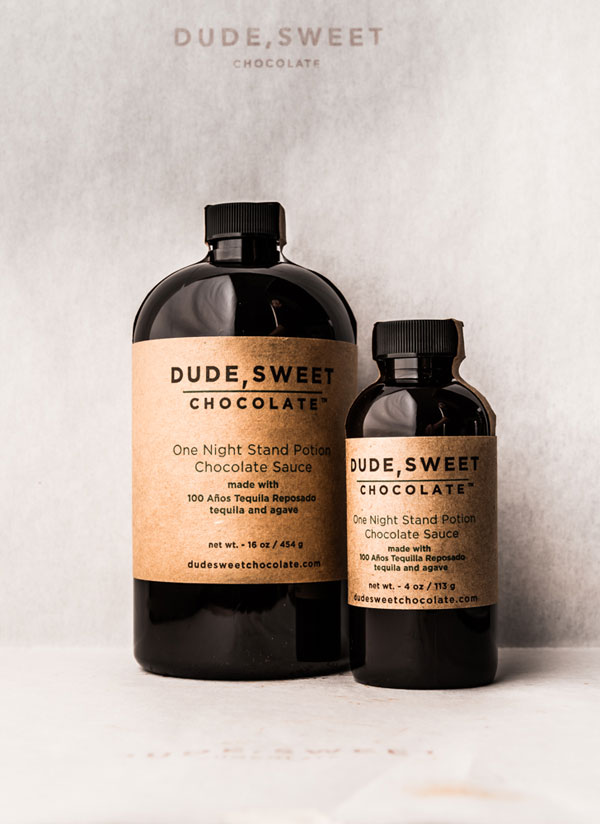 Chocolate tequila? Dude, you read that correctly. In what is conveniently called a 'One Night Stand Potion,' Dude, Sweet Chocolate combined 100 anos tequila, agave syrup, cane sugar, Valrohna cocoa powder, and South American dark chocolate sauce to create a delicious cocktail. A loose take on Mexican coffee, this chocolate potion is the creation of Chef Katherine Clapner the visionary of the entire Dude, Sweet Chocolate concept, as well as co-founder, co-owner, and Chef of the company. Yes, a girl blessed you with this dairy free magic sauce.
It is suggested that you pair this chocolate sauce with a vodka martini, mango and pineapple sorbets, bananas fondue, or in a coffee drink with a little whipped cream as Mexican "Irish" coffee. You don't even need to refrigerate this chocolate potion. Available via dudesweetchocolate.com in 4 or 16 oz. RETAIL $8-$30
Unplugged via CoolMaterial.com.
Tags Chocolate Mexican Coffee One Night Stand Potion Sweet Chocolate tequila