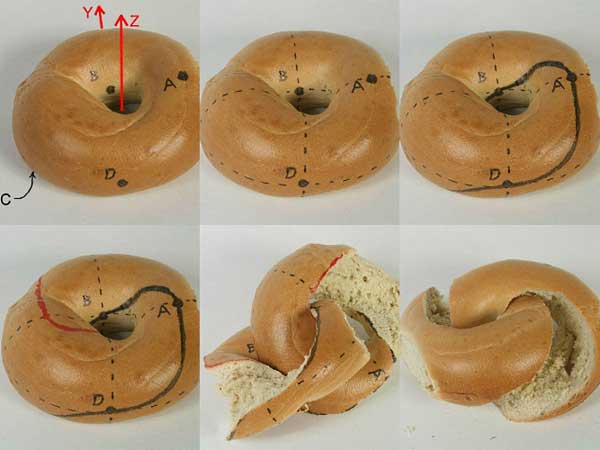 It takes a special type of person to think about mathematics and a bagel in the same thought. Unfortunately or fortunately, depending on how you look at it, some science geek with a lot of time on his hands did just that.
A bagel is probably one of the easiest breakfast items to eat on the go. After all, there isn't much to it. You can heat it or not. Slice it or not. Toast it or not. Add cream cheese and jelly or not. We aren't sure why someone would want to complicate slicing a bagel in two, but the dork in the video below just did.
VIDEO: Mathematically Correct Breakfast

[jwplayer mediaid="22417″]
Let us know your thoughts. Would you agree that this "mathematically perfect" way to cut a bagel is way to complicated>? Is it worth the effort?
Unplugged via dailydot.com.