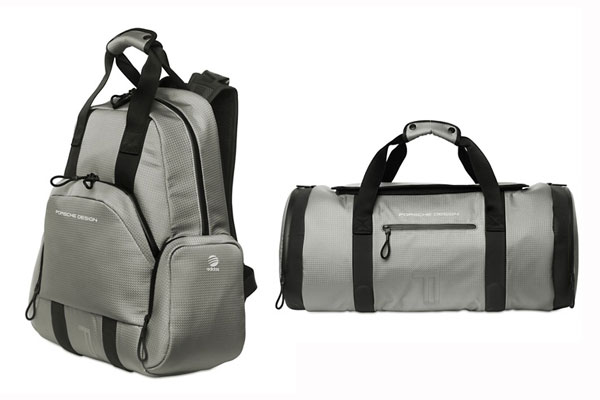 One day you'll own that Porsche you dream about. But until then, you can certainly carry a little more clout with the Porsche Design MAN bag. We know a bag can't compare to getting behind the wheel of a luxury brand, but hey. There's something to a brand name, and this designer bag carries with it a reputation for first-class style. Get some street cred by man-cessorizing with the Porsche duffle back and backpack, now available by this world-class automaker.
Women like a man who is well groomed and stylish. Just look around at all the men commuting for work in a big city on an average morning. Man bags are in fashion right now because they scream sophistication and hold all your stuff. Never suffer from back-pocket wallet bulge again. Perfect for day-to-day use and travel, you can add a modern design with a classic interpretation to your sleek, stylish look.
Porsche Design Jacquard Duffle Bag – $338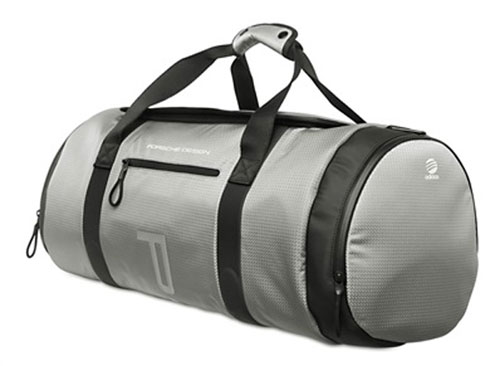 With a detachable adjustable shoulder strap, the Porsche Design water resistent duffle bag has double top handles and a snap button closure. This bag is has a top zip closure, water resistant zippers, abrasion resistant bottom panel, one front zip pocket and two side zip pockets for shoes or wet items.
Porsche Design Jacquard Backpack – $298


Like the Porsche Design Jacquard Duffle Bag, the water resistant Jacquard Backpack has several compartments. Th backpack has adjustable padded shoulder straps and double top handles with snap button closure as well as a separate shoe compartment. There are two side pockets, two internal mesh pockets and an internal organizer.
Tags duffle bag Men Backpacks Porsche Bag Porsche Design Porsche Design Jacquard Backpack Porsche Design Jacquard Duffle Bag