It's no secret: We know you love cars. From your muscled-up Mustangs and Corvettes to your super exotic Bugattis and pimped out Bentleys, you love anything on four wheels and there's nothing wrong with that. Those cars, however, aren't Lamborghinis and we know most guys have a special place in their hearts for the Lambo. If you're one of those guys, you're going to love looking back at the amazing history of the supercar with Stuart Codling in his book, Lamborghini Supercars: 50 Years, featuring stunning photography by James Mann.
The book takes you through the storied history of the celebrated auto manufacturer's roughly 50 year existence. It covers the origins of Lamborghini as an upstart high-end sports car manufacturer that turned the performance automobile industry upside down with its jaw-dropping Miura. Lamborghini Supercars: 50 Years further recounts the landmark releases of the 1974 Countach and the 1990 Diablo. It also goes all the way to today's amazing models that we've seen you drooling over on the street.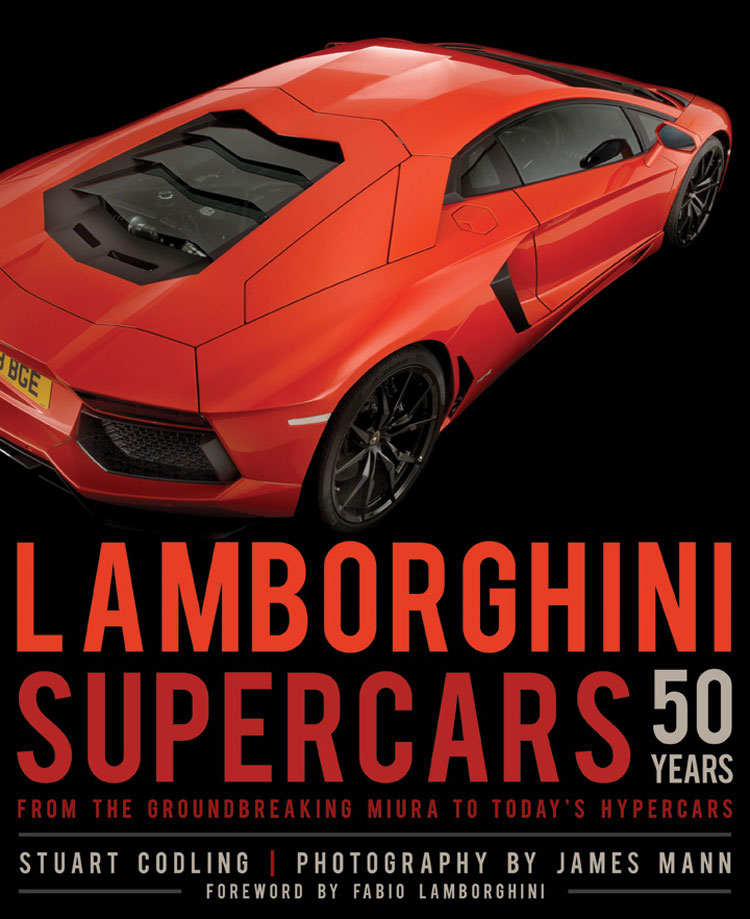 Journalist and broadcaster Stuart Codling obviously loves the world of performance vehicles and is one of the only people out there who could truly tell the story of the world's favorite supercar. He's worked in the industry for over a decade, and is the author of the Motorbooks bestsellers Art of the Formula 1 Race Car and Real Racers.
There's arguably nobody better than James Mann to show you just how amazing Lamborginis have been throughout their decorated history. He's one of the world's greatest car and motorcycle photographers. You've probably studied his photos for years through his 20 years of shooting for car enthusiast publications and the exotic vehicle industry. He's shot more than 50 books and has provided amazing photography for numerous magazines.
With credentials like that, you're going to love reading this book. We know something that'll be on our shopping list for our guys this Christmas!
Tags Fast Cars Lamborghini Lamborghini History Luxury Cars Supercars