Who said Valentine's Day is just for women? Valentine's Day is quickly approaching and whether you are single or in a relationship, you should consider buying yourself a Valentine's Day gift. Yes, buy yourself a gift!
Valentine's Day may be considered the country's most hated holiday, but it doesn't have to be. Treat yourself. We still recommend you go out and overspend to make that special lady in your life feel good, don't get us wrong. But instead of offering advice on the perfect gift for her, we want to encourage you to pick something up for yourself.
READ: 5 Manly Things You Should Do For Valentine's Day
While you ponder Valentine's great debate – cards, candy, flowers, or Tiffany's –
we wanted to help you out by suggesting a few awesome gifts that will hopefully make you feel special.
Below are 6 essential manly gifts we urge you to consider adding to your personal shopping list.
1. Meister Ambassador MK2 Watch – $225


The limited edition Ambassador MK2 Watch from MSTR Watches is crafted in the color of LOVE. This bold timepiece features an all-red polycarbonate plastic case with a genuine carbon fiber dial face. Its stainless steel bezel is finished in matte black with red numerals. A 6-hand Japanese chronograph movement powers this limited edition watch, which is held securely in place by a textured rubber band and stainless steel U-buckle clasp.
2. Diesel Blue Denim Vanguarding Duffle Bag – $475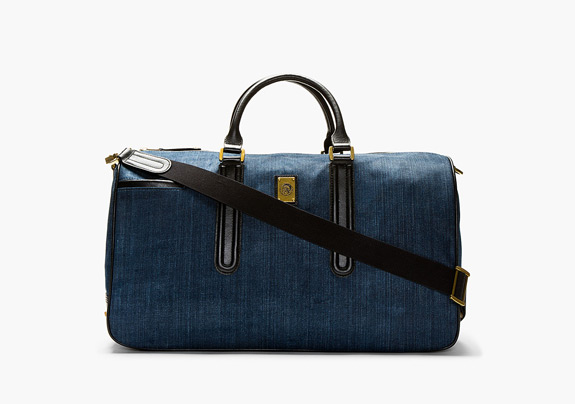 A sleek tote bag is a must for every man. Whether you are looking for a good gym bag or a travel bag, carrying the new Diesel denim duffle affords you the opportunity to stow your stuff in style. With brass-tone hardware, black leather trim, and removable adjustable canvas shoulder strap, this denim duffle is sure to impress.
3. Baxter of California Double Edge Safety Razor – $60


Every man deserves a good shave, and this razor is presented with serious wet shavers in mind. The "DE" blades are packaged in a matte black gift box, accompanied with a pack of starter blades and an instructional card.
4. Maison Martin Margiela Blue-Leather Paneled High-Top Sneakers – $825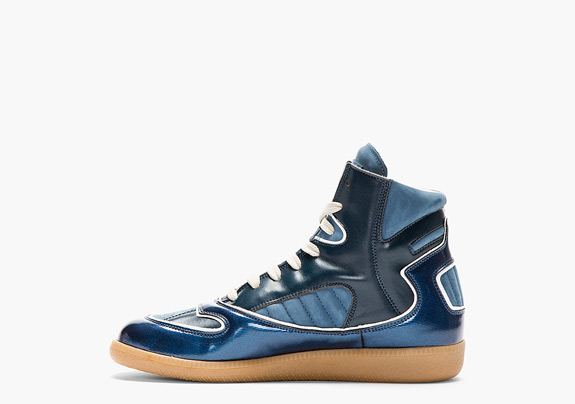 A pair of fashionable sneakers is a must for every man's wardrobe these days. Women admire a man that likes to dress well, but she can really appreciate a man who is totally cool and comfortable in a pair of kick-ass sneakers like these Maison Martin Margiela high-top leather sneakers in tones of blue. The kicks are constructed with white leather trim along with a steel blue nubuck, Prussian blue-buffed leather, and navy, glossy metallic leather paneling throughout. The result is a pair of sneakers that make a statement without being too flashy.
5. WP Japanese Denim Project – $230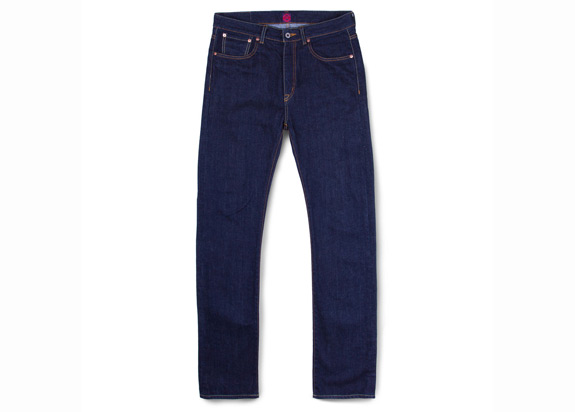 Every man should appreciate a good pair of jeans. When buying denim, the essential elements such as fit, quality and style should be your top priorities. The WP brand constructed their newest special denim pant in collaboration with one of the oldest denim factories in Japan, and no details were spared. With custom-made dark indigo wash, 5-pocket trousers with hidden rivets on the back pockets, and a special coin pocket made of selvage chain stiches, these 100% cotton, one-wash jeans were carefully made with the famous Kurashiki denim.
6. Viktor & Rolf Spicebomb – $85+


We can only imagine perfume sales on Valentine's Day. Instead of buying a bottle of sweet smells for that special lady in your life, here's your opportunity to grab a bottle of some distinctly masculine cologne for yourself. Viktor&Rolf Spicebomb offers an explosively powerful and sensual scent in a reworked custom-built, grenade-shaped bottle, a signature masculine fragrance right down to the detail. The distinctly delicious aroma comes from the perfect combination of bergamot, grapefruit, cinnamon leaf, pink pepper, Llavandin, chilli, saffron, elemi, vetiver, balsam fir, tobacco accord, and white leather accord.
Tags Gift Gift's For Men Men's Watches Valentine Valentine's Day Valentine's Day Gift watches