photo credit: Bespoke Post / Instagram
It's that time of year again, one where we think sometimes dads don't get the attention and equal recognition that their cohorts do (uh-hum, Mother's Day). Now, we don't want to take anything away from that, it's well-deserved, but let's make this the year that Dad gets his due with some meaningful gifts that let him know he's special too.
Our five picks for fabulous Father's Day gifts are as follows:
1) A Bottle of Booze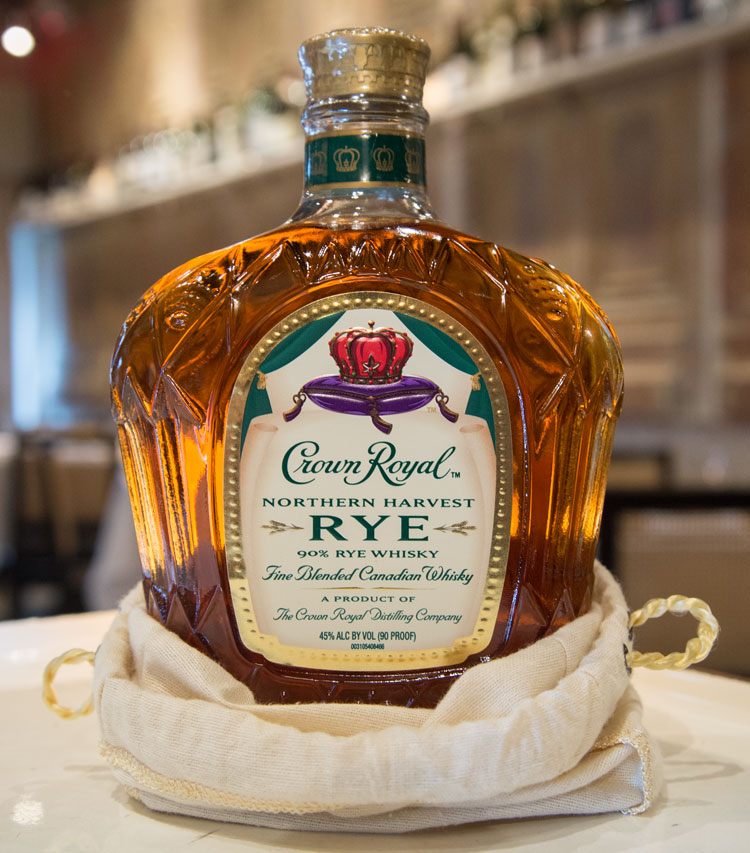 An award-winning whisky, Crown Royal, will make Dad feel like he's royal, your king. Your #1 Dad deserves the #1 whisky (according to Jim Murray's Whisky Bible). It's perfect in cocktails or simply enjoyed neat, on the rocks in a sparkling crystal glass (it is a holiday, after all). And take note: Crown Royal is even offering a personalized version of their famous "purple bag" in honor of Father's Day and it's free! Just visit crownroyalshop.com and enter the code CROWNFATHERS. You can customize your bag to your liking and in 7-10 business days you (or he) will receive his free embroidered bag (valid June 3 – 19th, limit one per customer).
Another notable whiskey option is The Hilhaven Lodge, which celebrates American whiskey craftsmanship by combining aged Bourbon, Rye and Tennessee whiskeys for a rich and flavorful libation this Father's Day that won't be soon forgotten. The Hihaven Lodge dates back to 1927, a playground for the well-knowns, nestled deep in Beverly Hills. There've been many glasses raised to great times there for nearly a century, so why not start a tradition of your own this year with Dad and some Hilhaven.
2) A Camera
Obviously, pictures are bigger than ever, thanks to the ease of camera phones and immediately sharing them via popular apps, but there's still no comparison with a "real" camera, a multi-function, high quality piece of equipment that rivals the results of professional photographers. We recommend the Sony a6000. It's an affordable, meaningful way to let Dad know those visual memories are priceless for you now and in generations to come. The a6000 is compact, lightweight, and will give Dad more camera with less to carry. And the picture quality is superb. This camera definitely is a step (or two) up from Dad's old camera.
3) Sport Tickets and Ticket Stub Diary
We're in the finals of basketball now, so that might be out of reach, but baseball is in full stride and football will be here before we know it. What better way to bond than taking dad to a game (or concert if that's more your thing), where you can create those nostalgic images: You and Dad in the stands with your hats on — hotdogs, nachos, a cold beverage — Dad's day continuing over the screaming fans and clashing of long-time rivals. Ahh, the memories!
And if Dad (or you) are the sentimental type, add some bulk to that gift box with a Ticket Stub Diary — a book where you can preserve your ticket stubs and jot down your favorite moments of the event, so your kids and their kids might relive those special memories. The Ticket Stub Diary is the man's man diary.
4) Subscription Boxes
We've also brought you tidbits on these in the past, so we hope you're already enjoying these monthly boxes of satisfaction (you can search Subscription Box for a refresher).
We especially like Mantry, the "#1 Food Gift for Men" so the perfect option for your #1 Dad. These boxes are delivered to his door, packaged tight with six full-size artisan foods, including recipes and a customer guide detailing each product's story. They arrive in 2-4 business days, so if you act fast, you might still squeeze these in this week. Visit mantry.com for the delicious details. The first delivery ships in their signature wooden crate, handmade in the USA — very impressive!
Bespoke [bespokepost.com] offers a variety of subscription boxes to delight nearly any taste, from backyard barbecue, to camping, food, grooming or tech & audio, just to name a few. You can choose from a single box, three, six or a full year's worth. Dad is sure to appreciate these handsome, well-prepared boxes of awesome. All you need to do is decide how often you want to remind him how thoughtful you are…it's the thought that counts, especially if continues for the next 12 months!
5) A Watch
No, they're not cliché. Watches are popular for a reason and always an outstanding Father's Day gift. And again, not that we're as awesome as Dad, but we've brought you some beautiful watches in the past. Remember MVMT? With simple, sophisticated designs, these aren't the bulky depth-finder/time-in-Paris-and-Taiwan/calories-I-burned-on-that-last-stairwell kind of monstrosities that have their place on some men's wrists, but instead elegant timepieces at affordable prices that Dad will love. We told you about styles like the Chrono All Black model and the Chrono White/Caramel Leather design, but you can choose from many stylish designs at mvmtwatches.com, and they're all in the roughly $95 to $140 range, so they won't break your wallet.
Dad deserves his appreciation and gifts, just like Mom. Why not surprise him this year and make it a Father's Day to remember. And heck, if you're feeling a little selfish and it's your day on Sunday, too, then drop some not-so-subtle hints in their direction. It's okay, we encourage it! Happy Father's Day!