Doesn't it seem like it's been ages since Game of Thrones' heart-pounding Season 6 finale? Well get ready, because it's time to start looking forward to Season 7.
Although we have yet to see an official full-length trailer for the new season, a short teaser was released last month showing the characters of Jon Snow as well as Arya and Sansa Stark. Winter has arrived. Now is the time to learn what impact it will have next season.
Recap of Season 6
Season 6 was a real showstopper, bringing together far-flung characters and moving the pieces ever-closer to the endgame. As a quick recap, some highlights include Jon Snow coming back from the dead thanks to Melisandre's magic. He then went on to reunite with his sister Sansa, with the two defeating the Boltons and taking back Winterfell in what is possibly the most epic battle ever to grace the small screen. Daenerys came out on top as well after a dicey start being taken captive by the Dothraki. She burned their leaders without a second look, took back Meereen, and pulled her army together at last to set sail for Westeros.
Let's not forget all the drama in Kings Landing, with Cersei incinerating her enemies in one perfectly-executed plot. We said goodbye to High Sparrow and his followers, Margaery and Mace Tyrell, Lancel and Kevan Lannister, and poor King Tommen in the same episode.
Setting the Stage
With so many characters cleared away gone, the landscape has changed for Season 7. Going forward there will be less filler and more action as the showrunners set the stage for the final predicted battle between the White Walkers and everyone else. We still have some characters out there who have yet to reunite with the others. For example, Arya Stark made her way back to Westeros at the end of Season 6, doing away with evil Walder Frey with her face-changing assassin skills. But will she meet up with the rest of her family or stay a lone wolf?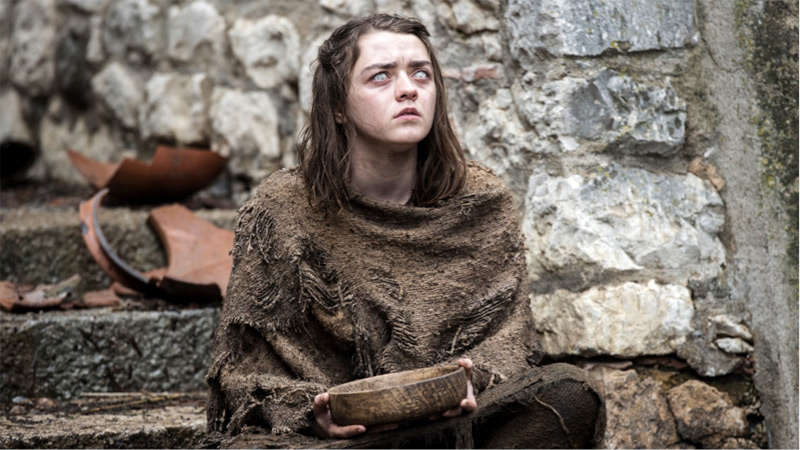 What will Cersei's next move be now that her children are all dead? With nothing left to lose, she could be a real force to be reckoned with this season. There's also Euron Greyjoy, who has his own eye on the Iron Throne. As any Game of Throne fan knows, things don't always work out the way we hope, so viewers can expect the unexpected.
Filming and Casting News
Based on HBO contract details and leaked photos from the set, we know a few characters who are definitely coming back. Emilia Clarke, Nikolaj Coster-Waldau, Kit Harington, Lena Headey, and Peter Dinklage will all definitely be back next season. These actors also have a contract option for the final Season 8, but as it's just an option this doesn't guarantee they will all survive Season 7.
Leaked photos show that Joe Dempsie and Iain Glen, or Gendry and Jorah Mormont, will also be in the show next season. Gendry's appearance is of particular interest to fans, since the character hasn't been seen since Season 3! As far as new characters go, the only casting news released thus far is the addition of Jim Broadbent, known for his role as Horace Slughorn in the Harry Potter films.
Fan Rumours
Now that the show has surpassed the books, fans are free to speculate about what might happen in the remaining two seasons. The general consensus is that Daenerys is the one who will end up on the Iron Throne when all is said and done, but it's really anybody's game. And fans can have some crazy theories sometimes. There are rumours that Daenerys and Jon Snow team up, and that another coalition forms between Euron Greyjoy and Cersei.
With the return of Gendry, some fans are also hoping for the return of any beloved character. What follows is a massive spoiler from the books, so stop reading here if necessary!
In the books, Catelyn Stark is brought back to life by Beric Dondarrion, and joins the Brotherhood without Banners as a character known as "Lady Stoneheart." She gets her revenge on anyone associated with the Freys, Boltons, or Lannisters, including Podrick and Brienne. Thus far there has been no indication that the show will follow this storyline, but die-hard Stark fans are holding out hope for her appearance in Season 7.
Another area of speculation amongst fans is what will happen after Season 8. Will this really be the end of Game of Thrones, or will HBO explore this universe with a prequel series? The show's been one of HBO's biggest hits this decade, so we may see them continue to delve into the Song of Ice and Fire in greater depth.
The Waiting Game
The show won't return until next summer. Now that winter is here, more of the show needs to be shot during the winter months which has delayed production in comparison to past seasons. If you can't wait that long to get your GOT fix, you can watch spoof videos, play these Game of Thrones themed slots and see all your favourite characters again. And in the meantime, we can hope for a full-length trailer for the new season coming up soon.
Tags Game of Thrones Game of Thrones Season 7 hbo Season 6 Season 7