Yeah that's Kate Upton or should we say Kate's boobs. We won't bore you with a bunch of details about what she is doing, but we will tell you she's on set of a movie inappropriately titled 'The Other Woman.' The movie stars Cameron Diaz and Leslie Mann; however, with Kate "playfully" bouncing around for the cameras does anyone care about the real stars of the film?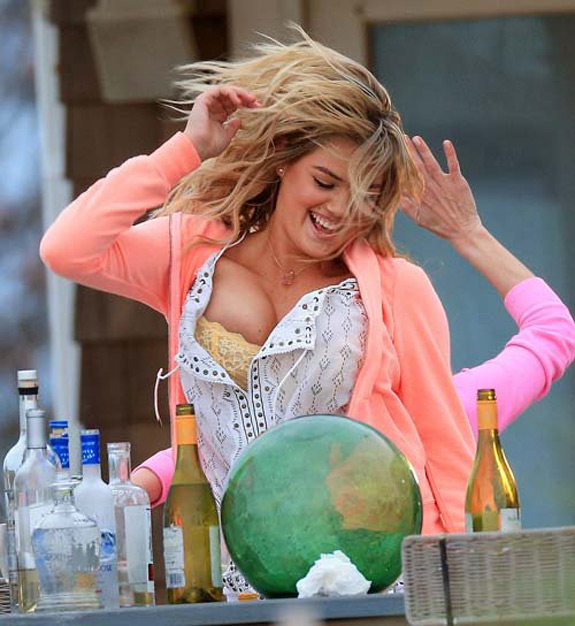 And yes there is video footage!

[jwplayer mediaid="18367″]
It seriously looks like Kate and her 'co-stars' were flirting with a wardrobe malfunction. What do you think?
Tags Cameron Diaz Kate Upton Kate Upton Boobs Kate Upton Cleavage Kate Upton Photos Kate Upton Pictures The Other Women