Gin & tonic may be good for the taste buds, but Skin & Tonic is really good for the skin and for the peace of mind in using organic ingredients that are not packed with icky chemicals that are carcinogenic and wreak havoc on your glands and endocrine system. Its creators met over a gin & tonic at a party and soon their like-mined vision and real-life need for healthier bodies and skin became a reality in Skin & Tonic London. We appreciate the vision for a skincare revolution and thought we'd highlight of few of their products here for you to consider. They're simple, organic options that are synthetic-free and preservative-free, plus there's no ridiculous gender discrimination in unnecessary and excessive packaging.

Beard Oil — With thistle and Argan oil, it strengthens hair and soothes beard itch. Get that outdoorsy feel with the smell of fresh rosemary and Cedarwood oils. It's certified organic and suitable for vegans. Rub a few drops into your beard after a shower for bearded brilliance without the itch. Or if you like a clean shave, it's great as a shaving oil, too.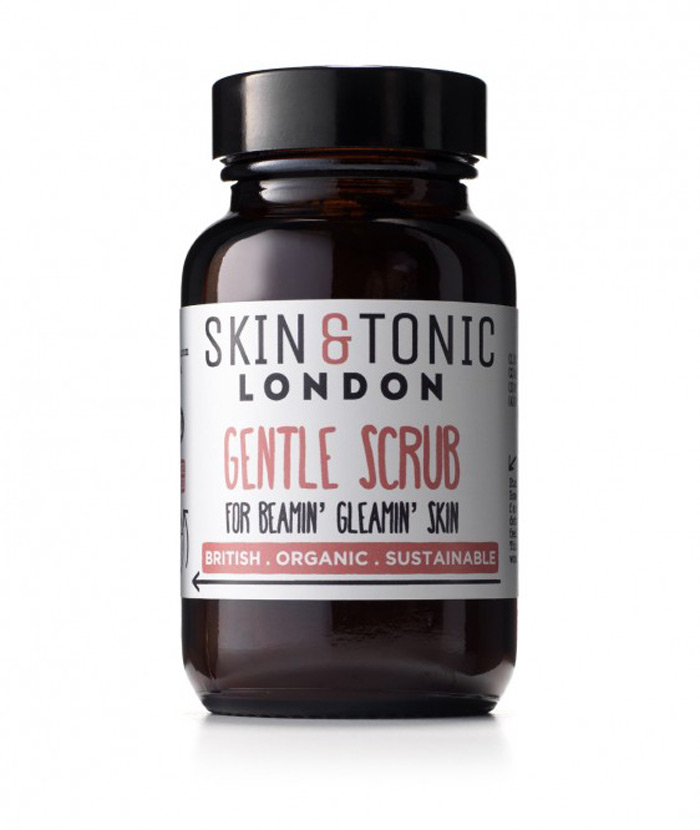 Gentle Scrub — For soft and nourished skin that's "beamin' gleamin,'" use it as a daily morning detoxification with Oat, Rosehip and Pink Clay. Just a 1/2 tsp. mixed with warm water will produce a gentle scrub, or add it to honey or yogurt for a weekly mask. It's 100% natural.

Steam Clean — There's nothing like a steam clean for revitalizing the skin and the senses. With Thistle, aromatic Eucalyptus and invigorating Spearmint oil — each steam will lift dirt and stimulate skin to go from dull and tired to bright and refreshed. Guys, you'll appreciate what it can do for your skin, and your female friends can use it to remove makeup…no gender biases here.
Skin & Tonic is "made with spirit" as evidenced in their story and product offerings. We encourage you to learn more at skinandtoniclondon.com and give your skin its own "happy hour" while you nourish it with organic, healthy ingredients that won't leave you with a chemical and synthetics hangover that, frankly, just makes you look bad. Cheers!