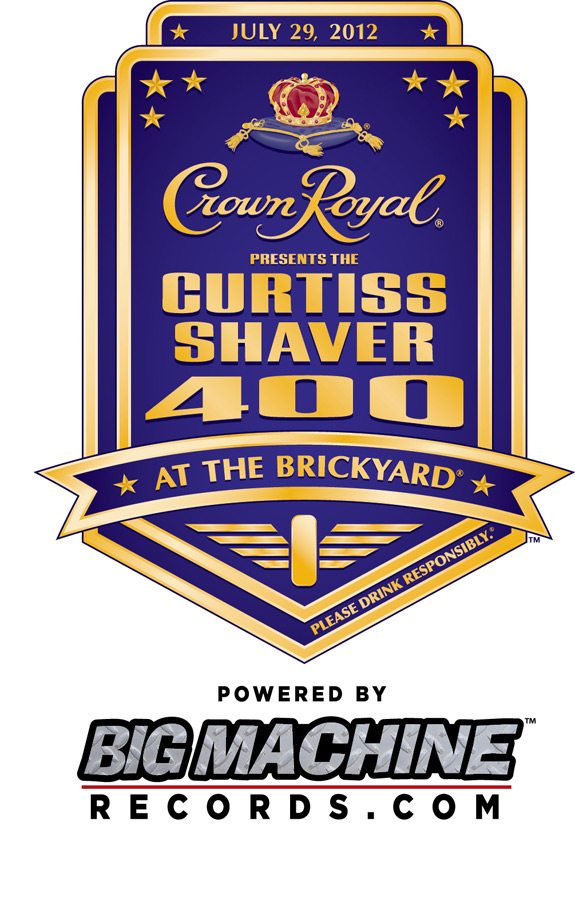 MAN, guess who's going to NASCAR's Brickyard 400 this weekend in Indianapolis? Yes, Mankind Unplugged! We are going to kiss the bricks and capture the crown with Crown Royal as a part of a three-day-event centered around the "Your Hero's Name Here" program which renames the NASCAR Sprint Cup Series race at Indianapolis Motor Speedway (IMS) on July 29th after a deserving American hero.
Competing against some of our favorite men's lifestyle websites including our good friends MANjr.com, GuysGab.com, and COEDMagazine.com to name a few, we are taking part in a two-day long scavenger hunt centered around the "Your Hero's Name Here" program leading up to NASCAR's Brickyard 400. Some of the activities include attending a Crown Royal whisky tasting at a local Indianapolis bar as well as finding and interviewing a NASCAR star. More importantly, we will be there to support local firefighter Curtiss Shaver who was named the winner of the "Your Hero's Name Here" program.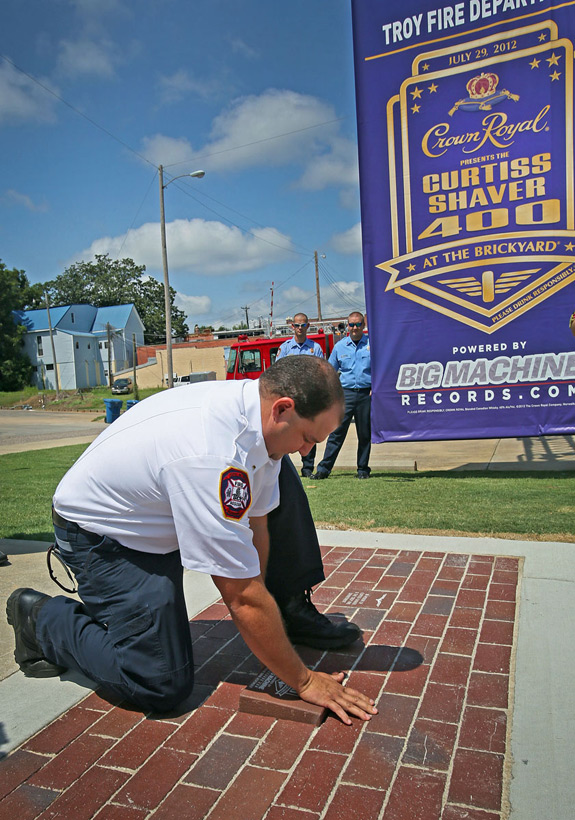 As the winner of the "Your Hero's Name Here" program, Curtiss Shaver name will forever be embedded in NASCAR's history. The official race title to be used throughout the national television broadcast of the Brickyard 400 and incorporated into race memorabilia as well as the race winner's trophy will be the Crown Royal Presents the Curtiss Shaver 400 at the Brickyard powered by BigMachineRecords.com. Marking the sixth time Crown Royal has awarded race naming rights to an adult fan, various events and celebrations will take place leading up to and throughout race weekend to honor Shaver.
The program focuses on all of the unsung heroes who make a difference in their communities, from firefighters and police officers, to first responders and local volunteers. Five heroes were chosen as finalists and adult fans visited the Crown Royal Facebook page to cast their votes for the person they felt was most deserving of the honor.
As you can imagine, we are honored to be a part of such a wonderful program and are super excited to be attending our very first NASCAR race. We will Tweet all weekend as we participate in the scavenger hunt and hopefully kiss the bricks, so make sure to follow us on Twitter @Man_Unplugged.
Tags Brickyard 400 Crown Royal Crown Royal and NASCAR Curtiss Shaver Nascar Your Hero's Name Here