Lexus and luxury are synonymous, but Lexus, luxury and loud music, even better! When you arrive fashionably in the stylish elegance of a beautiful automobile, then witness a memorable performance thanks to that automobile maker, the music is simply the cherry on top to an overall outstanding event.
Lexus recently invited us to their new Luxury Out Loud concert series. We were ecstatic, of course, being the music fans and lovers of luxury that we are. We witnessed the Lexus VIP treatment in Austin at SXSW, so we knew we were in for another impressive experience.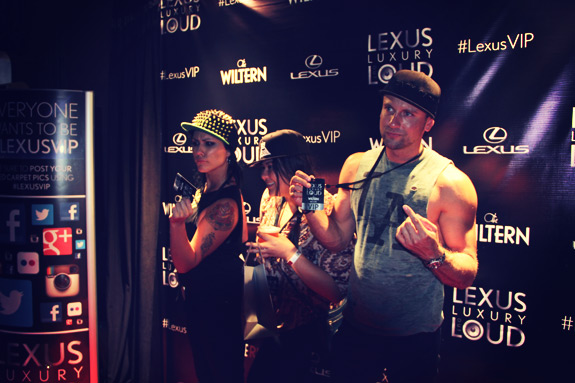 Working with concert and event promoter Live Nation, Lexus developed the Luxury Out Loud program to give concertgoers an unforgettable VIP and red carpet experience. The tour will visit 11 venues for 16 concerts throughout the summer, with stops including Atlanta, Boston, New York, Chicago and Los Angeles. We were lucky to see two shows so far, which included performances from Black Rebel Motorcycle Club and Fall Out Boy at the Wiltern Theatre in Los Angeles…and we're really hoping to see a third (but more on that later).
READ: CRAZY, SEXY, COOL – The 2014 Lexus IS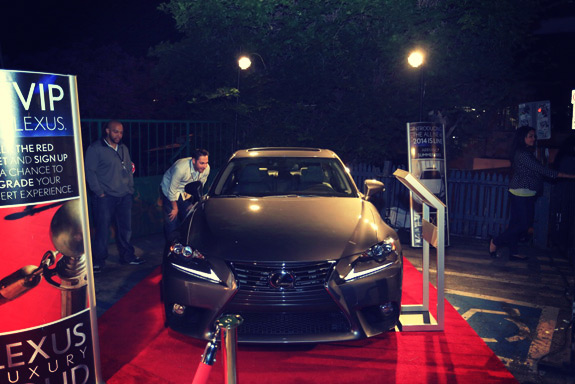 As fans and guests of Lexus, we took advantage of several exciting on-site activities. We walked the red carpet, had the "paparazzi" take our pictures and we were treated to a pre-show VIP cocktail hour with complimentary hors d'oeuvres and refreshments. Lexus provided us with VIP tickets and to our delight, a special gift bag with official merchandise from the bands.
We loved both shows, but it was especially entertaining for us to watch screaming diehard Fall Out Boy fans register to win seat upgrades and take hilarious rock star photos of their own on the red carpet courtesy of Lexus. There's something to be said for screaming girls getting the rock star treatment.
In addition to seat upgrades, concertgoers also had the opportunity to win a complimentary ride home in the sleek and curvaceous Lexus IS. Having experienced a ride in the all-new IS sport sedan, we can vouch for it as the perfect car in which to travel and party like a rockstar…it's a powerful car with outstanding performance, much like Black Rebel Motorcycle Club and Fall Out Boys.
Remember that third show we mentioned earlier? We're really hoping to take the Lexus IS for one more spin to The Mrs. Carter Show World Tour starring Beyoncé, another sensational part of Lexus' Luxury Out Loud program at the Staples Center on July 1. We're positive that too will be as energetic and lively as spinning around L.A. in any model within Lexus' luxurious lineup of automobiles.
So get ready music fans! If we are lucky enough to take the Lexus IS for another spin to see Beyoncé we will be sure to tell you all about the experience. If you are interested in enjoying the VIP treatment, Lexus will be at several Live Nation venues throughout the Unite States at select performances by Fleetwood Mac, The Black Keys, Train, Black Rebel Motorcycle Club, Fall Out Boy and yes, Beyoncé. We know you'll love the VIP experience through the Luxury Out Loud program as much as we did. It's a great opportunity for concertgoers to have fun and get pampered on the red carpet…and if you love a little luxury, to experience all Lexus has to offer, even if you're not a rock star!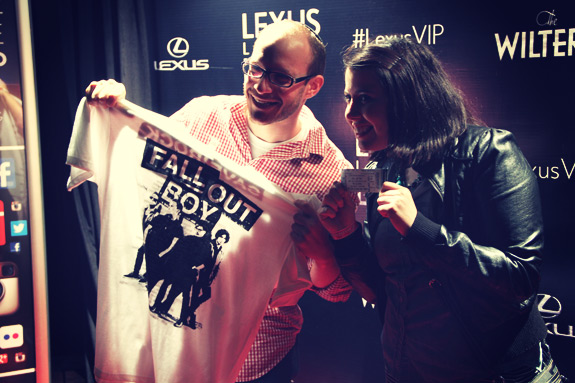 Make sure to keep up with all the out loud moments by following the hashtag #LexusVIP on Twitter and Instagram.
Tags Beyonce Concerts Fall Out Boys Lexus Lexus IS Live Nation Luxury Luxury Out Loud Red Carpet