Five years of butt cheeks, muscular thighs, and covered private parts — it's safe to assume ESPN The Magazine knows how to uncover (no pun intended) naked athletes well, right? Year after year ESPN The Magazine has carefully exposed (or covered depending on your view) athletes from all over the world. For their fifth annual Body Issue "The Bodies" are back and yeah, we are in awe. From Colin Kaepernick, Kenneth Faried, Swin Cash, Vernon Davis, and 71-year-old Gary Player, several athletes to bared it all for ESPN The Magazine got.
Kenneth Faried (NBA, Denver Nuggets)

How did your mother and father toughen you up?
KF: The first time I ever got dunked on in my life was by my father. I was in seventh grade. He said, "You want to play this game?" "Yes." And he grabbed the ball and dunked on me. "If you want to play this sport, don't ever in your life let this happen to you again."
When I was younger, I wanted to shoot instead of rebounding because nobody wants to do the little things, but my parents told me, "If you want to shoot the ball, go get it and rebound it." "If you want to shoot in the park with the big kids, rebound the ball." I took that advice and ran with it. From that point on, it was always about rebounding and blocks for me.
VIDEO: ESPN The Mag Body Issue 2013: Kenneth Faried

[jwplayer mediaid="18743″]
John Wall (NBA, Washington Wizards)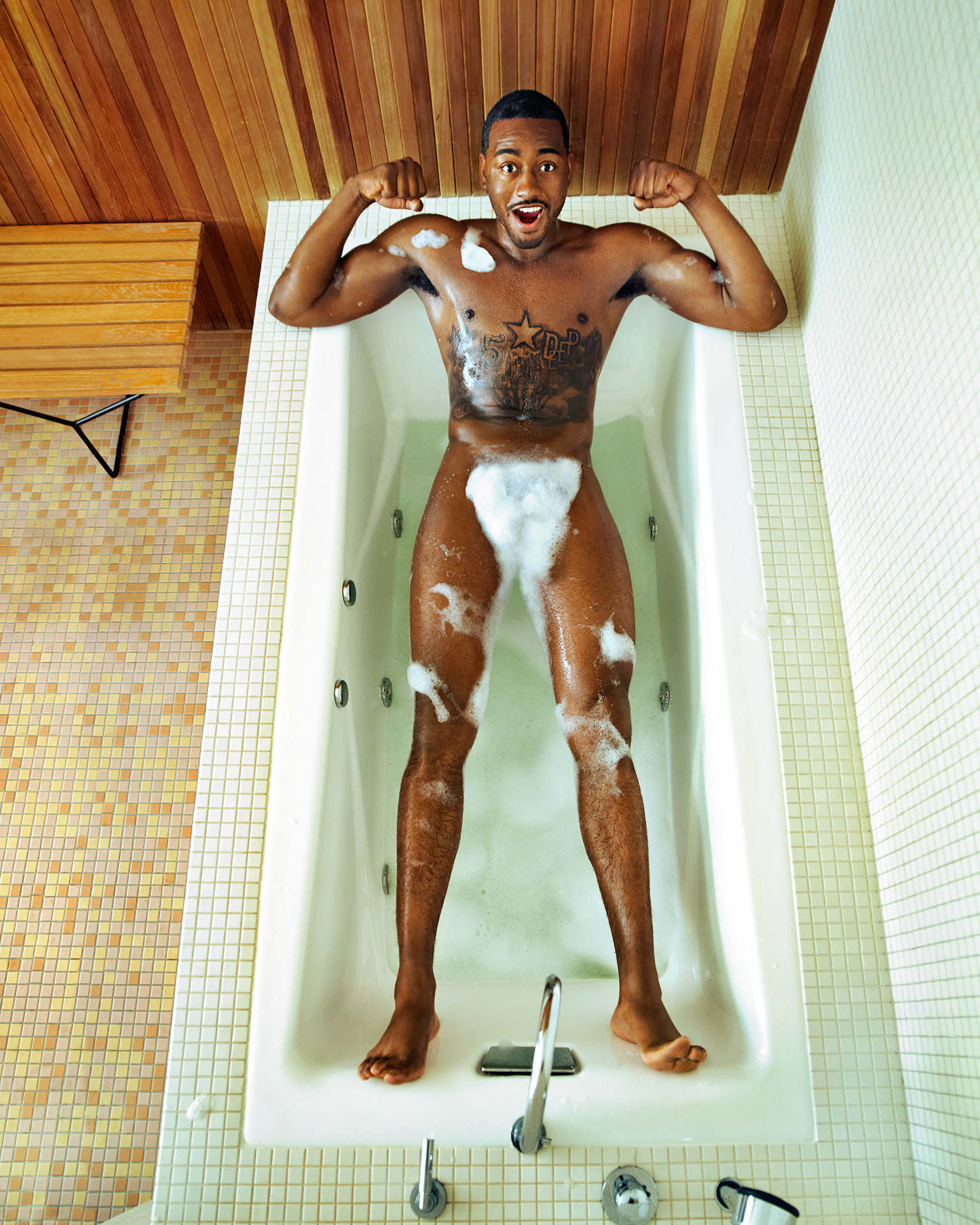 Have you ever felt self-conscious about your body?
JW: I was always small and skinny, like a stick figure, so I wondered when I was going to grow. I was like 5'7″ in 10th grade. And then one summer, I just started to grow. But nobody ever pushed me around. I never let that happen. I think basketball harnessed and built my toughness and competitiveness. I grew up in a tough neighborhood, and you were either going to cry and moan about it or get tough. I never complained, I just kept fighting, and I let it be known the day I moved to my neighborhood that I wasn't going to be pushed around. I was 7 or 8 playing with the 13- and 14-year-olds, and I went out and played and left my statement there. Everyone knew I was good enough and I wasn't going to back down.
Tarah Gieger (Motorcross)

What was it like racing against boys?
TG: I grew up in Puerto Rico surfing against them and playing baseball with them, so it wasn't out of the norm. It was actually weird for me to race against girls. The guys respected me in Puerto Rico. We'd ride together; we were all friends. But when I came to the States, it was a little different. The boys would try harder to pass me than they would a guy. If they saw the hair coming out of the back of the helmet, they'd get a second wind. But that's changed over the years. Now it's not really a big deal when a girl is better.
READ: ESPN The Magazine: Body Issue 2012 [Photos and Video]
Colin Kaepernick (NFL, San Fransico 49ers)

What is your favorite thing to do to train?
CK: I look forward to sprint work for the simple fact that you get to compete and see who is faster. Every rep, you are out there trying to win, trying to beat your teammates. It's bragging rights. Even between reps there's a little back and forth, and that only intensifies the workout and makes sure everyone is going hard.
When I lift, I try to do as heavy as possible until I can't do it anymore. That helps me endure a season, and that's what separates me. If we're doing sets of five, it's not, "All right, that was good, I'm comfortable with that." No, I'm going to do it until my arms are about to give out or my legs are about to go. I think that earns the respect of teammates. They see I'm not just going in there, keeping my shoulder healthy and leaving. I think they appreciate that I'm trying to get stronger the same way they are.
VIDEO: ESPN The Mag Body Issue 2013: Colin Kaepernick

[jwplayer mediaid="18741″]
READ: ESPN The Magazine: Body Issue 2011<
Marlen Esparza (Boxer)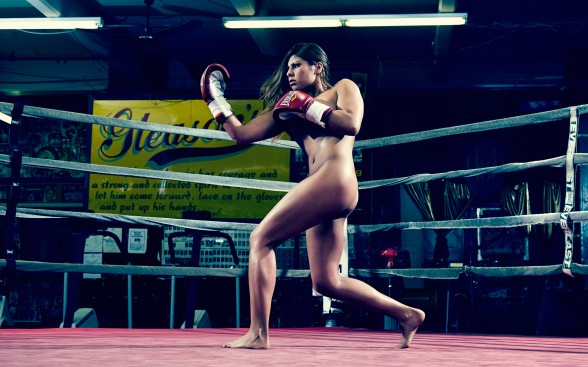 How do you prepare to fight?
ME: I visualize the fight over and over. I imagine my opponent, what she's throwing, what I throw back. Sometimes I win; sometimes I lose. Sometimes I do well; sometimes it's close. I imagine every scenario I can think of, so when I get in the ring, I've already done it. Your mind can't tell the difference between imagination and reality, so if I pretend I'm there, once I get in the ring, it's not as intimidating. Three weeks before a fight, I visualize myself losing so I see what could go wrong. But a week out, I've crossed that bridge. All I'm thinking is everything will go right.
When I first started boxing at 11, people didn't want me in the gym. I was put down a lot, insulted a lot. It sucked, but if you want something badly, you suck it up.
Miesha Tate (UFC)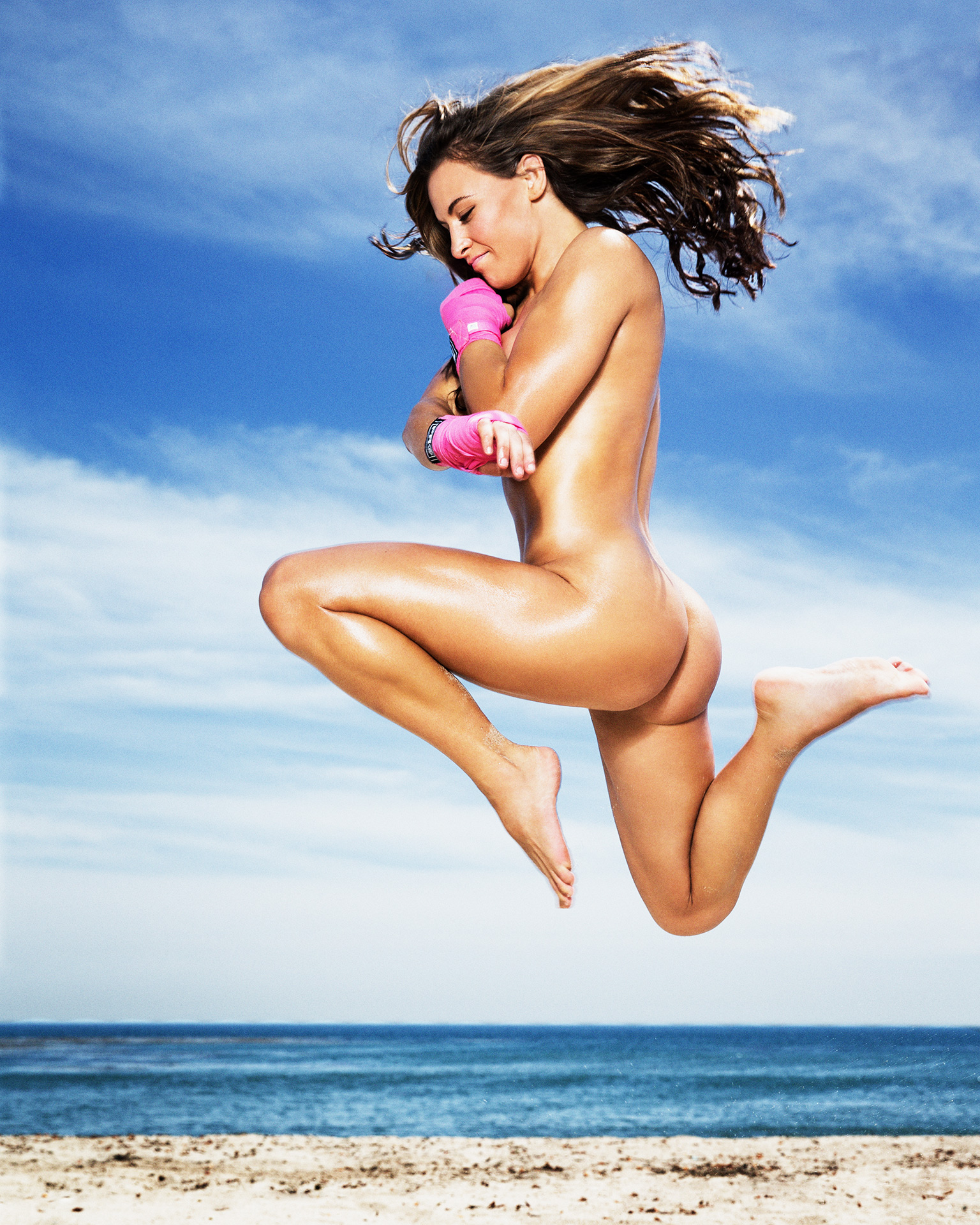 Make sure to follow The Mag on Twitter (@ESPNmag) and like them on Facebook. The 2013 edition of ESPN The Magazine's The Body Issue is on newsstands now.
PHOTOS:

Tags Body Issue Colin Kaepernick Colin Kaepernick Naked ESPN Magazine Body Issue ESPN Magazine Body Issue 2013 ESPN Magazine Nude Issue ESPN The Magazine Kenneth Faried Kenneth Faried Naked Nude Athletes