Are you obsessed with high resolution sound from your headphones? With over 50 years of innovation and excellence in speaker engineering, KEF has set out to deliver you the best listening experience with their M Series line of headphones. If you are just as passionate about the design of your headphones as the music you are listening to, KEF's stylish M400 Hi-Fi headphones are seductively sleek and engineered for total comfort.
KEF's M400 headphones are lightweight, offer precision design, excellent comfort, and noise isolation. The M400 features an integrated inline microphone and remote control on a detachable cable to easily switch between telephone calls and music. Designed to fit all devices, the M400's are guaranteed to specifically fit Apple's iPod, iPhone, or iPad.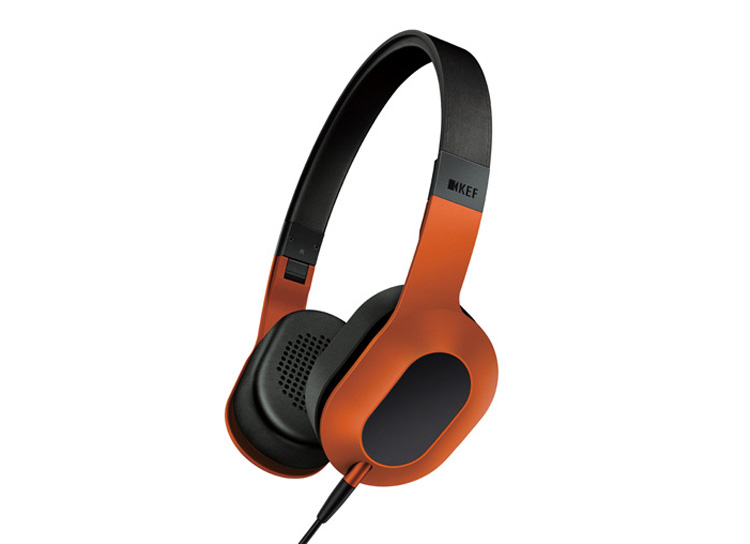 Designed with a leather-covered headband, comfortable ear pads, and engineered from precision-machined cast aluminum, these headphones are available in four silky premium finishes: Racing Blue, Sunset Orange, Deep Black or Champagne White. Along with an invisibly hinged folding frame and state-of-the-art driver technology, KEF headphones are truly a portable experience.