Oh Serena how we adore you. To coincide with the release of her April Vogue cover, Serena Williams pulled a Beyoncé (sort of) by filming herself with a GoPro practicing power shots and dancing around to Bey's song "7/11." As only Serena can do, she dances, bounces, and shows out.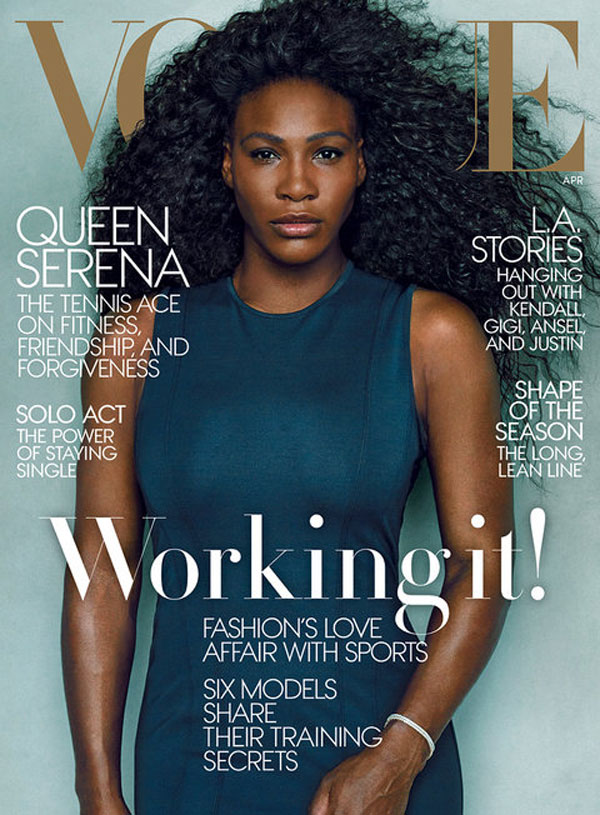 FLASH BLACK: RadioShack x Beats x Serena Williams: #DestroyBadSound Commercial [Video]
Let's face it, Serena has a history of doing epic sh*t. When we are done talking about all her championships and her ASSets, we can always reflect on some of the crazy an entertaining things Serena's has done. From donning Superman pajamas to C-Walking after winning another Olympic gold medal, Serena seems to enjoy life on and off the court.
If you missed it, Serena had some fun unveiling her latest Vogue cover to her 1 million Instagram followers of herself as she lounged while holding the magazine. Serena loves to do things in an epic way doesn't she.
Tags Serena Williams Serena Williams 7/11 Serena Williams Dancing Serena Williams Photos Serena Williams Vogue Cover