As socialist and style icon Barbara "Babe" Paley once put it, "Neatness – which is grooming, after all – is definitely the most important requirement." Being well groomed and neat, as Paley said, is one of the most important things a man can do. For countless reasons, looking clean and groomed is a necessity. With that in mind, you need to have the most important resources to bring your best. That could be face masks, moisturizers, colognes, and more. Here are the essentials you need to look better than ever!
——————————-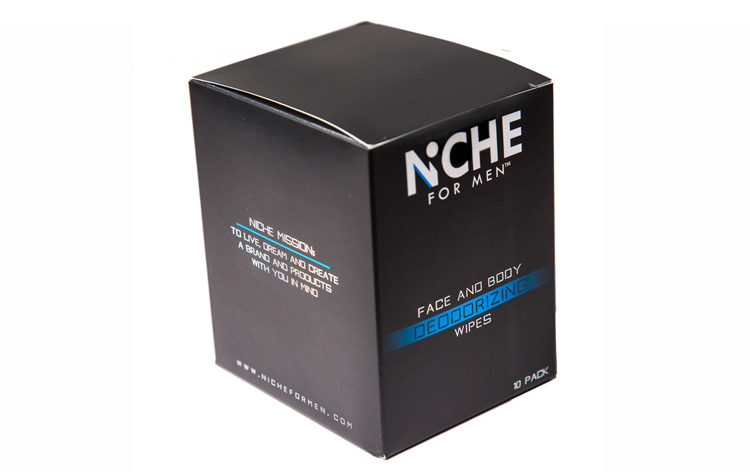 1. Face and Body Wipes by Niche For Men
Appearance and smell go hand in hand. Imagine if a rose looked like a sweaty gym sock. Not as appealing, is it? Luckily enough, Niche for Men sells face and body deodorizing wipes. Each wipe contains aloe vera, ginseng, soothing oils and a cologne scent in order to cleanse and cool the skin. Our favorite part: The packages are so small and convenient that they can be taken anywhere and fit in your pocket, office desk, gym bag and more. But don't worry, they're not small—they unfold into a manly size of 10″ x 12″ for each wipe. The folks at Niche say this wipe will "change your life for the better" and, after seeing them in action, we tend to agree.

2. Face to Face Foam Cleanser by DTRT
Contrary to popular belief, Sephora does not just sell makeup for women. It also carries skincare products for men. Their line for men, Do The Right Thing (DTRT), offers a moisturizing, shaving and cleansing foam called the Face to Face Foam Cleanser. The two-in-one product hydrates skin and washes away oil and dirt. After use, the consumer's face is left hydrated and silky. With 4.3 ounces, the product is sure to last, especially since you won't be using much for each cleanse. Save some money and look great—sounds like a win-win to us.

3. Sandalwood Cologne Spray by Caswell-Massey
This cologne may just be the stand out on this list. As the folks at Caswell-Massey state, it can make any man smell as intriguing as India itself. That is no small accomplishment! The cologne has a rich scent and is known for its staying power. It comes with beautiful packaging to conceal a lovely 8.2 ounce pump bottle.

4. Daily Refresh Shampoo by Men-U
This product holds up to 12 uses in one bottle, which is surprising for a paltry 3.3 ounces. The small bottle is a great thing for travelers, guys wanting to shower after a workout or anyone else on the go. It works for all hair types and is gentle on the scalp. And, like all Men-U products, the Daily Refresh Shampoo is vegan and cruelty-free. Now any man can look good and feel good, morally and physically.

5. Face Buff Brush by Menscience
It's one thing to use a face wash daily. But, is anything being done if it's just treating the surface of your skin? If you're serious about your face, you need to use an exfoliating brush so you can clean your pores, not just your skin. Thankfully, Menscience carries the Face Buff Brush, a soft-bristle brush that cleans deep into pores and rids them of dirt, oil and anything else.
A man's hygiene leaves an impression. How he presents himself leaves a mark—and these products can make that mark stand out even more (or less, if that's what is necessary). With better personal grooming, there's an increase in successful professional situations, social events and relationships. When it comes to grooming, there's no cheaping out. Corners can't be cut. Quality should always come first. These products assure that you won't fall into those traps, by combining the most important ingredients to maintain the best skin, hair and smell.
Tags grooming Men's Grooming