Ready to ditch your hometown for Sin City? Don't pack up just yet. There are things you need to know about the lavish Las Vegas lifestyle before you touchdown and dive into the scene like a local. No matter what you are interested in, Las Vegas has plenty to offer locals, transplants, and visitors besides casinos or nights clubs. Las Vegas locals have a certain spice for life, and mixing it up is your best bet to fitting in. So, what would a local do? Experience it all.
Entertainment Rules The Weekends
They do not call Las Vegas the entertainment capital of the world for nothing. While established shows like Celine Dion's residency at Caesars Palace, the Blue Man Group at Luxor, Penn & Teller at Rio, and Cirque du Soleil's Michael Jackson "ONE" happen almost nightly, there's also plenty of other entertainment options to choose from. There are comedy shows, concerts, and musicals on the calendar every night of the week in Vegas. If that's not enough, festivals like Electric Daisy Carnival (EDC) offer an impressive list of headliners.
Luxury Goods are Kryptonite
With all the glamour and fame surrounding Vegas, it's hard not to indulge in luxury. Some of the best luxury experiences in Las Vegas include the Louis XIII 23-Karat Gold Bar at SW Steakhouse, the 18-course Degustation Menu at Joël Robuchon, or you can indulge in a 24-Karat Facial at the Spa at Encore. Whether you have an extravagant dinner at é by José Andrés, one of the most exclusive restaurants in town, or treat yourself to a shopping spree at The Forum Shops at Caesars Palace, experiencing a day of grandeur in Vegas is easy.
Luxury Experiences
If luxury goods aren't your thing but luxury experiences are, Vegas offers some of the most exclusive places and opportunities in the world on and off the Las Vegas strip. Hyde at The Bellagio gives clubbers a premium view of the Bellagio Fountains, while the Foundation Room offers breathtaking views and cuisine from high atop Mandalay Bay. For those looking for setting at a faster pace, your need for speed can be satisfied by taking a spin in one of the impressive exotic cars at Exotics Racing or SpeedVegas. Better yet, if you want to let your hair blow, rent a Lamborghini, Porsche, or Ferrari Huaracan. If you're staying long-term, consider stopping at an Audi dealership in Las Vegas and checking out an ultra-luxury sedan such as the A8 or something that adds sustainability to luxury, like a Tesla or BMW.
Escaping the Madness is Easy
While it's pretty much impossible to avoid attending at least one entertainment event, there's plenty of other options for fun in Vegas. Red Rock Canyon offers a natural escape for residents and tourists alike with over 195,000 acres of the vast desert landscape. Whether you are looking to climb, hike, or camp, your options are limited once you venture away from the strip.
 
Like everyone, Vegas locals sometimes need a break from the chaos of noisy casinos and constant rotation of summer visitors. If you stay in Vegas more than a weekend, you'll quickly learn that getting out of town is easy, and sometimes much needed. Get a dose of the ocean breeze with a quick four-hour drive to Los Angeles, or hit the slopes on a quick flight to Salt Lake City. If taking a helicopter ride isn't your idea as we suggested above, driving to the Grand Canyon is also an option.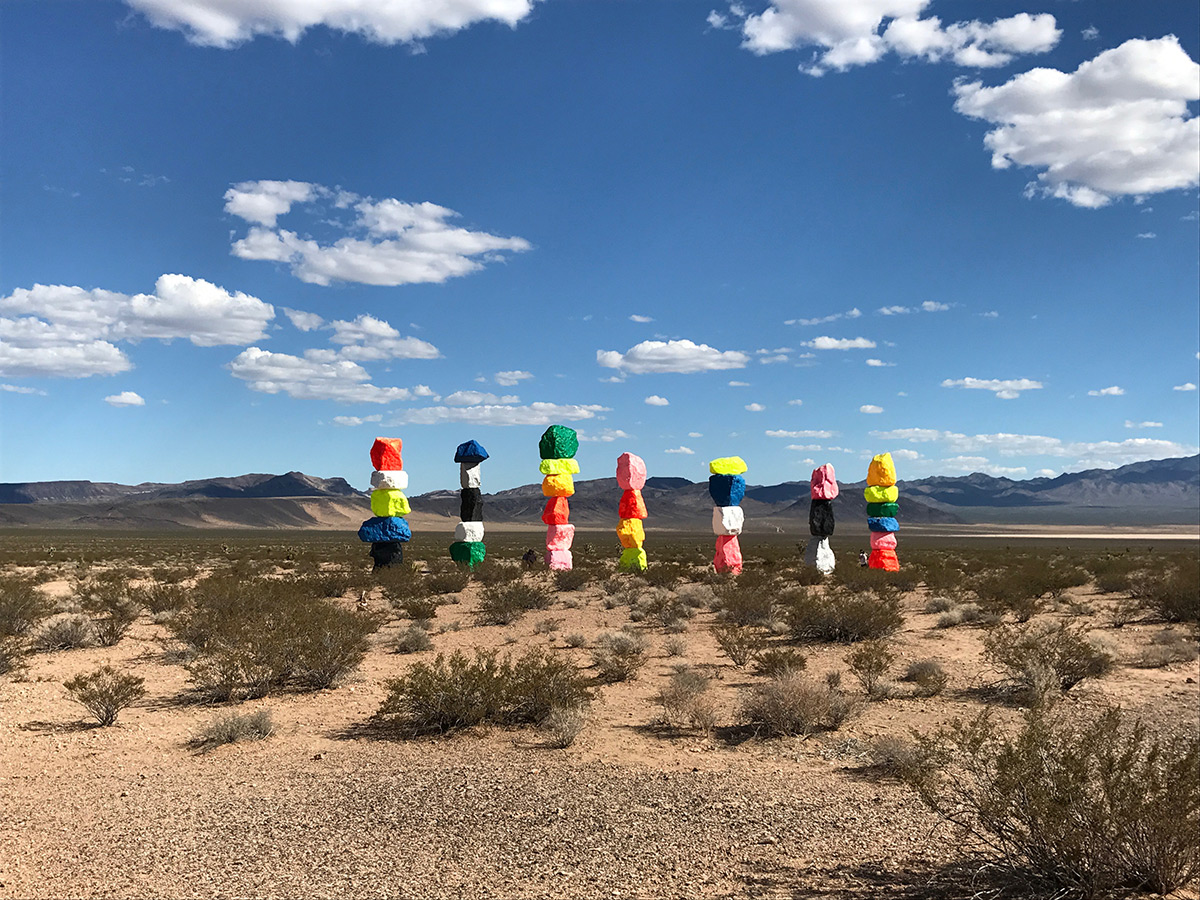 Vegas is Like Any Other Town
There is more to the city that never sleeps than smoky casinos, neon lights, and mega party cups. Many locals are attracted to the vibrant arts scene, world-renowned culinary reputation, and the strong sense of community.
 
Las Vegas welcomes people of all walks of life — that's what makes it such a fascinating place to visit and an even better place to live. Whether you visit Vegas for a weekend or stay long term, dive into the fun with a passion for life, and you'll be just fine!
Tags Las Vegas Things To Do Travel