Super Weekend Day 2
Race Day – Day 2 of the "Capture The Crown" contest officially started the moment we arrived at the track. Unlike day 1, the NASCAR experience was in full effect. From the track, to the pits, to the shirtless fans (there were many), we were able to really experience NASCAR.
Various events took place on race day. Aside from the actual race, nothing was bigger than Big Machine Records artists Sunny Sweeney, Greg Bates, The Mavericks, and Justin Moore hitting the stage to entertain fans.
Country music group The Band Perry were also on-hand to introduce the five finalists and present Curtiss Shaver as the winner of the NASCAR Crown Royal "Your Hero's Name Here" 400 at the Brickyard.
Once the pre-race activities were over, the real fun began. We were given a few options: continue with the scavenger hunt, take part in a whisky tasting with Whisky Master, Steve Wilson, or roam the Indianapolis Motor Speedway. Of course, we decided to do it all.
During the race, we took in everything. We watched portions of the race from the Crown Royal suite, hung out in the pits, and took a stroll over to watch a bit of the race from the backstretch known as Chicken Bone Alley before making our way over to victory lane.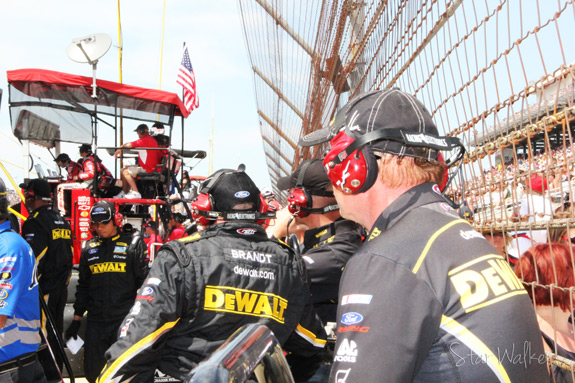 Victory Lane – The best experience ever! So much so, we don't think we can ever go back to a NASCAR race. After experiencing Super Weekend at the Brickyard the way we did courtesy of Taylor Strategy and Crown Royal's hospitality, we believe any other way will fail in comparison.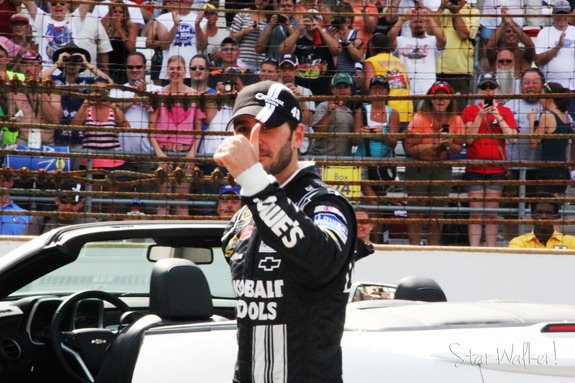 Being on the track as Jimmie Johnson took his victory lap and having a chance to scream at Jr. so closely that he actually looked our way was priceless.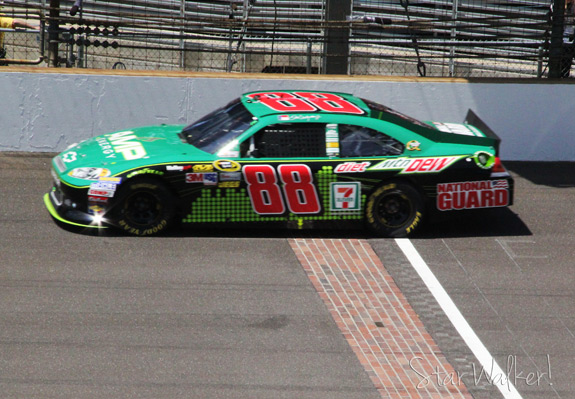 MAN, we were even on the track as Jimmie Johnson and his crew kissed the bricks!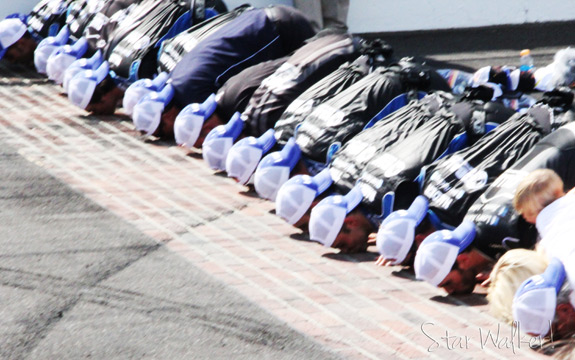 Did we mention that we met and talked to Miss Sprint Cup?
If pictures could speak, our photos would tell you that you MUST attend a NASCAR event and have a sip of Crown Royal while you are there, but remember to drink responsibly.
For more information on the "Your Hero's name Here" program and charity partners
Operation Patriot and Honoring Heroes, please make sure to visit Crown Royal's Facebook page www.Facebook.com/CrownRoyal. To learn more about the Brickyard 400 and NASCAR visit www.NASCAR.com and make sure to watch NASCAR's Sprint Cup Series race Sunday's on FOX.
Tags Brickyard 400 Crown Royal Crown Royal and NASCAR Curtiss Shaver Dale Earnhardt Jr. Jimmie Johnson Nascar NASCAR Sprint Cup Series Your Hero's Name Here