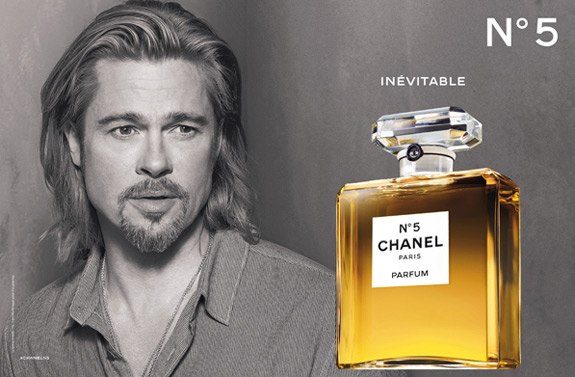 If you haven't heard, Brad Pitt is the latest celebrity to become the face of the iconic Chanel No. 5 fragrance. It's safe to say it was "inevitable" that one day a MAN Brad Pitt would become the first front-man for Chanel N°5. We aren't sure how we feel about Brad Pitt representing the brand, but whatever.
VIDEO: CHANEL N°5 film

[jwplayer mediaid="15568″]
BRAD PITT COVERS INTERVIEW MAGAZINE
Is it us, but does Brad look like he is auditioning for the lead role in Interview with the Vampire? Wait, he landed the roll of Louis de Pointe du Lac 15+ years ago.
Tags Brad Pitt Brad Pitt Chanel Chanel Inevitable Chanel N°5 Inevitable